UWI Research Days Seek To Regularise ECG Tests For Student-Athletes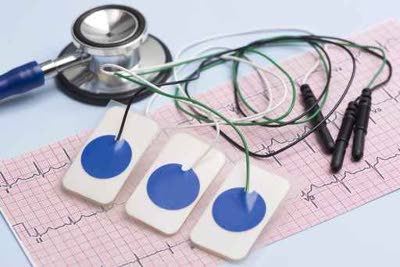 KINGSTON, Jamaica — The University of the West Indies (UWI) Mona's Research Days 2017 will reveal the latest results from ongoing research into Electrocardiographic (ECG) testing for local athletes.
This follows a number of cardiac mishaps experienced by student-athletes last year.
The ongoing research is aiming to prove whether or not the ECG screening, which is a five minute, simple, pain free test, is a viable tool to help screen for traces of heart disease, which may lead to 'sudden cardiac death' in Jamaican athletes.
The ECG test is also said to be cost effective as it is relatively affordable in comparison to other screening tests.
In addition to the update on the programme, student-athletes from various schools will be offered free ECG tests as part of the continuing 'Cardiac Screening in Youth Athletes' programme executed by lead researcher Dr Lisa Hurlock.
An ECG examination traces electrical activity in the heart and according to Dr Tahira Redwood, Resident in Internal Medicine at the University Hospital of the West Indies, the tests are crucial in early detection of heart attacks or other heart related issues.
"There is a lot of data and research globally about hypertrophic cardiomyopathy in other races, however, there are very few findings which are specific to the Caribbean and Jamaica, by extension. Therefore, we are trying to see if the ECG screening process is a good tool for our population to prevent future cardiac deaths of our young athletes," said Redwood.
Last year, the Jamaican sporting community was shocked by the passing St George's College football captain, Dominic James due to cardiac failure, and other mishaps related to unknown heart conditions were reported in student athletes.
These events have reignited the discussion of instituting mandatory ECG examinations for student athletes by the Inter Secondary Schools' Sports Association.
Research has shown that hypertrophic cardiomyopathy, which causes sudden cardiac death, is actually more common among athletes than any other group of people due to the strenuous training conditions
Redwood went on to further posit that hypertrophic cardiomyopathy is also more prevalent in Black people more than any other ethnic group.
"We are at a higher risk, than the Caucasian, Asian or Indian population, of this disease which can kill our young athletes. With the ECG we can pick up traces of the disease for which we can then conduct further tests to help diagnose then treat them or declare them free of the disease."
The UWI, Mona research days will be held at the Mona Campus from February 1-3 this year.
---
Story Credit: http://www.jamaicaobserver.com/news/UWI-Research-Days-seek-to-regularise-ECG-tests-for-student-athletes