Pride of Australia: Selfless Sue's Story of Heartbreak and Triumph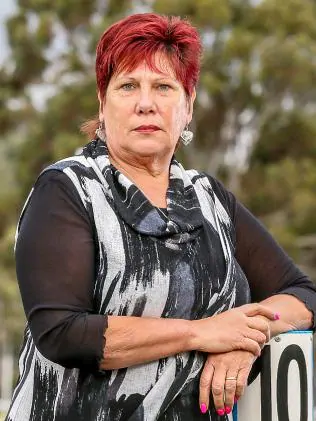 Sue Buckman's story is one of heartbreak and triumph. The co-founder of charity Defib for Life, Ms Buckman has turned tragedy into hope in a bid to ensure no other family has to suffer her pain.
In 2010, her son Stephen, 19, collapsed while training with Rupertswood Football Club — he never got up. The teenager had suffered Sudden Cardiac Arrest (SCA), a condition that affects young and old.
"He came off the training field and said he didn't feel well … and he collapsed," Ms Buckman said. "He was 19 years old — just starting out in his life.
"Full of life — happy, cheeky. Very cheeky."
Off-duty MICA paramedic Andrew White, who was watching his sons train, was one of the first on scene and tried desperately to save the young footballer's life. He began CPR and called for an ambulance.
"But by the time the ambulance arrived it had been 19 minutes," Ms Buckman said.
"All of our (local) ambos were out and the air ambo was too far away. The last image I have of Stephen is Andrew on top of his chest doing CPR."
An autopsy later revealed the youngster had an underlying heart condition.
Stephen's condition was found to be hereditary and prompted his two siblings, including sister Ashlea, 23, to get tested. She has since had an internal defibrillator installed, which has already saved her life twice.
Through the tragedy, a touching friendship began and, so too, an important charity.
"(Andrew) knew that having a defibrillator would have given Stephen a chance," Ms Buckman said. "He took some time out and thought what can we do? He asked me to come on board and he wanted to — whatever happened — do it in memory of Stephen."
The pair, through Defib for Life, have now distributed 3700 defibrillators to schools, sporting clubs and community groups, helping them fundraise for the lifesaving equipment.
"We're paramount about delivering the awareness of CPR and defibrillator," Ms Buckman said. "The first five minutes can change the outcome by 80 per cent."
Ms Buckman's tireless and selfless work has earned her a Pride of Australia nomination.
---
Story Credit: https://www.heraldsun.com.au/news/pride-of-australia/pride-of-australia-selfless-sues-story-of-heartbreak-and-triumph/news-story/311e3299d15d7ab1abb33cd06bee8b2d
---
Since you're here, we have a small favor to ask. Requests from schools and districts for our screening services are growing, which means that the need for funds to cover the cost of those services is also growing. We want to make our services available to those who request it and beyond, so you can see why we need your help. SafeBeat heart screenings take a lot of time, money, and hard work to produce but we do it because we understand the value of a child's life, PRICELESS!
If everyone who reads this likes it and helps fund it, our future would be more secure. For as little as $1, you can support SafeBeat and it only takes a minute. Make a contribution. -The SafeBeat Team