Shocking Moment 'Fit And Healthy' Teenager, 19, Collapses And Dies Moments After Doing Eight Press-Ups At The Gym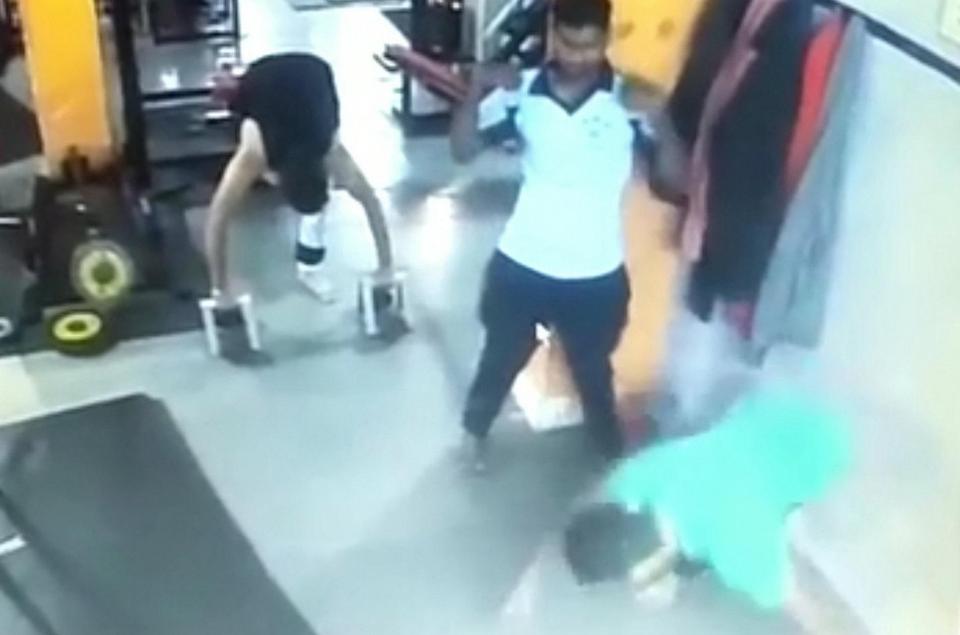 THIS is the shocking moment a 19-year-old described as "fit and healthy" died in a gym during a workout after doing push-ups.
CCTV shows tragic Ajinkya Lolge perform eight exercises on the floor and stand up with his coach alongside.
Suddenly the teenager wobbles and collapses on top of another boy.
Stunned pals and staff rush to his aid and bring him water but it has been reported he was pronounced dead before arriving at hospital.
Doctors believe Ajinkya suffered a cardiac arrest at the gym in Nasik, India.
His death on June 16 happened days after the engineering student had joined the gym.
Devastated father, Pandurang Lolge, a civil servant, said: "My son was perfectly fine.
"He didn't have any ailment or addiction.
"I just cannot understand how this happened.
"He was a very bright student and had a very promising future ahead.
"I didn't know destiny had conspired to take away his life at such a tender age."
According to local media, police said the boy had been feeling unwell before exercising.
Doctors say he probably suffered a massive cardiac arrest but an autopsy report has yet to be completed.
Nasik civil surgeon Dr Suresh Jagdale said: "It looks like the boy died due to cardiac arrest but we are yet to get the postmortem report.
"Once we have the report we can confirm actual cause of death."
---
Story Credit: https://www.thesun.co.uk/news/3885666/fit-healthy-teen-dies-workout-eight-press-ups-gym-2/