Football Club to Run Screening Tests for Heart Conditions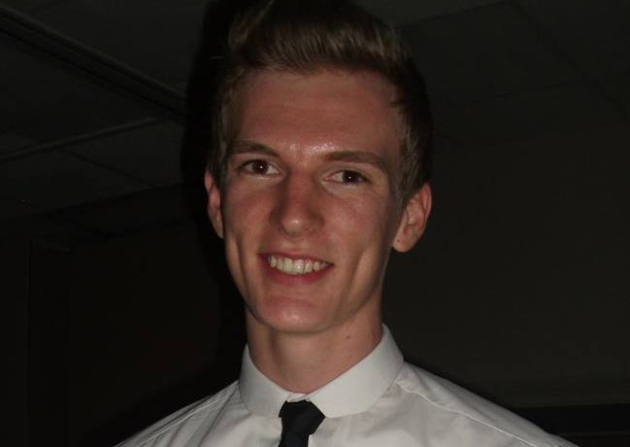 A football club is hoping to raise thousands of pounds to carry out screening tests in memory of one of its players who died of an unknown heart condition.
James Colman, aged 22, was a member of Nailsea United Football Club when he died suddenly in his sleep in March 2016.
The football club wants to save more families from heartache by running a screening day with Cardiac Risk in the Young (CRY).
Screening helps to identify young people at risk of heart disease or sudden death and it enables them to make lifestyle changes or receive treatment.
The club needs to raise £5,000 to cover the cost of the tests.
Chairman Chris Adamson said: "The event will screen about 110 young adults on the day and could be a lifesaver and avoid the tragic heartache James' family went through.
"James was an incredibly special and much-loved player at Nailsea United and this day could potentially save a life."
Mr. Adamson continued: "The charity CRY will set up their equipment and allow us to screen around 100 people aged from 14-35 inclusive.
"Screening involves completing a health questionnaire, a doctors consultation and ECG. This will be done in a clean, confidential environment.
"An ECG (wlectrocardiography) is the process of recording the electrical activity of the heart over a period of time using electrodes placed over the skin. It is very commonly performed to detect any cardiac problems.
"The purpose is to not only screen as many people as possible but to raise awareness regarding current and potential future heart conditions."
The Grove Sports and Social Club, where Nailsea United FC trains, has partnered with the club to help raise the £5,000 needed.
It already has donated £3,700 to the appeal and staff from the sports and social club, in St Mary's Grove, are helping the footballers to organize a beer festival from April 5-7.
More than 40 people have already booked up for a screening, which will take place from 9am-4pm on August 10,
The event will be opened up to other young adults in the town once all the members of Nailsea United Football Club have had the chance to book in.
To find out more, follow Nailsea United FC on Facebook.
---
Story Credit: https://www.northsomersettimes.co.uk/news/nailsea-united-football-club-to-hold-cry-heart-screening-in-memory-of-james-colman-1-5818892
---
Since you're here, we have a small favor to ask. Requests from schools and districts for our screening services are growing, which means that the need for funds to cover the cost of those services is also growing. We want to make our services available to those who request it and beyond, so you can see why we need your help. Safebeat heart screenings take a lot of time, money, and hard work to produce but we do it because we understand the value of a child's life, PRICELESS!
If everyone who reads this likes it and helps fund it, our future would be more secure. For as little as $1, you can support Safebeat and it only takes a minute. Make a contribution. -The SafeBeat Team