Columbia Asia Hospitals, Patiala Conducts A 3-Day Cardiology Camp: Doctors Advocate Greater Caution Against Adverse Lifestyle Risk Factors, Advice Regular Heart Screenings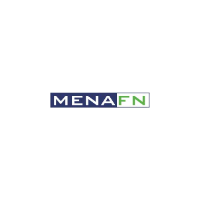 (MENAFN Editorial) Patiala, 24th April 2017: Regular screening and checkups is the key to keep cardiac arrests or cardiac failures at bay. While screenings and early medical intervention contribute towards prevention of many heart diseases and disorders, they also help in early diagnosis and quick treatment solutions for a speedy recovery in the event of correct diagnosis. Research reveals that in smaller cities like Patiala, the rates of regular screening continue to be abysmally low, predominantly due to lack of clinical facilities and limited awareness in the masses.
In an effort to bridge this gap and raise increased awareness on the benefits of screenings and preventive care for heart health, Columbia Asia Hospitals, Patiala conducted an in-house Cardiology Camp over three days attracting more than 100 people across all age groups for state-of-the-art cardiac screening tests such as Fasting Blood Sugar, Lipid Profile, Serum Creatinine, Potassium Level test, ECG, Screening ECHO, Tread Mill Test (TMT). The tests were followed by one-on-one consultations for patients identified with high-risk and further tests such as angiography were also conducted for them for accurate diagnosis.
The camp was led by Dr. Jeewan Mittal, Consultant Cardiology, Columbia Asia Hospitals, Patiala and Dr. Deepak Katyal, Consultant Cardiology, Columbia Asia Hospitals, Patiala who also conducted a health talk to educate the participants about adverse lifestyle factors that constitute potential risk factors for cardiovascular problems.
Due to the adverse lifestyle factors, many people nowadays suffer from anxiety and hypertension, which are known to contribute to a majority of the heart-related problems. In the last few years, heart diseases have increased almost up to five times in our state, and the problem is worsening due to lack of exercise, stressful and sedentary lifestyles, and habits like smoking and alcohol consumption. As the leading super specialty healthcare service provider, our endeavor is to provide the most reasonable and affordable solutions in the field of cardiology, and the screening camp held for the last three days was a significant step in that direction. Indeed, such community initiatives are building blocks towards a healthy heart and society, said Dr. Jeewan Mittal, ConsultantCardiology, Columbia Asia Hospitals, Patiala.
Untreated hypertension and diabetes can lead to serious and often fatal health complications in patients such as heart attacks. Unfortunately, in the absence of the practice of regular health screenings, a large number of obese people in Punab continue to live with undiagnosed blood pressure and blood sugar related conditions till date, as various screening tests revealed during the health camp held at the hospital.
Unlike western countries, regular heart screenings are yet to become a norm among Indians. In this situation, most people remain oblivious to their existing conditions and the risk factors of heart problems. Many people often discover their condition after suffering a serious health shocker such as a cardiac arrest. At the same time, in todays fast-paced globalized environment, it is most common to adopt unhealthy behaviors such as smoking or indulging in calorie-rich, nutrient-poor diets. Besides, near total automation means that our levels of physical activity are decreasing extensively, further making people in Punjab prone to lifestyle disorders. Type 2 diabetes and obesity are serious problems that will give you warning signs of other cardiovascular health issues. It is therefore imperative to keep a check on your health vitals every now and then, and hence we are urging everyone to come forward for periodic screenings. Especially when it comes to the heart, one must be smart, said Dr. Deepak Katyal, Consultant Cardiologist, Columbia Asia Hospitals, Patiala.
Majority of heart diseases are preventable if detected early, say experts across the globe. The cardiology camp held at the hospital premises saw enthusiastic participation from the residents of Nabha, Samana, Rajpura & Sangrur and the screening tests acted as a wake-up call for many. Apart from the investigations and consultation, the patients were also dispensed valuable personal advice on the need for maintaining a healthy heart. Columbia Asia Hospitals, Patiala sincerely believes that all such community initiatives are building blocks towards healthy heart of individuals.
About Columbia Asia Hospitals Pvt. Ltd.
Columbia Asia Hospitals Pvt. Ltd. is the only company in #India to utilize 100% foreign direct investment (FDI) route in the hospital sector.
About Columbia Asia Group of Companies
The Columbia Asia Group is owned by more than 150 private equity companies, fund management organizations and individual investors. The group currently operates eleven facilities in #India and has presence in Ahmedabad, Bangalore, Gurgaon, Ghaziabad, Kolkata,Mysore, Patiala and Pune. The company also operates hospitals in #Malaysia (11), #Vietnam (3), and #Indonesia (3). The Indian management operations are managed from its office in Bangalore.
---
Story Credit: http://menafn.com/1095421942/Columbia-Asia-Hospitals-Patiala-conducts-a-3-day-Cardiology-Camp-Doctors-advocate-greater-caution-against-adverse-lifestyle-risk-factors-advice-regular-heart-screenings