Zebras Players Screened For Heart Defects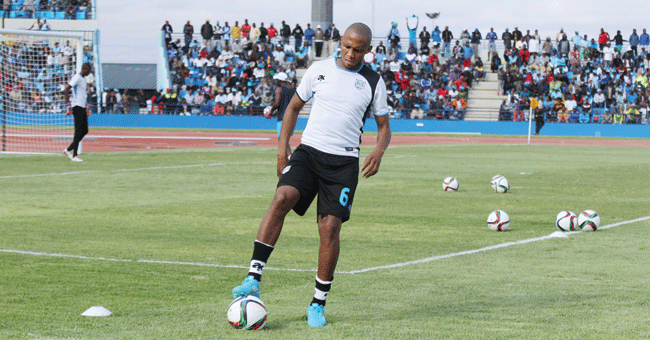 The decision to subject players to a series of cardiac screening comes at a time when football players continue to lose lives on the field of play. The latest incident involves former Ivory Coast midfield player Cheick Tiote who collapsed and died during training. Moreover, this is a requisite from COSAFA authorities before the tournament kick starts. Locally, Township Rollers winger Gofaone Tiro and Santa Green teenager, Leatile Setabosigo recently both died of suspected heart failures after collapsing at training in separate incidents.
This week on Tuesday, 35 players and the technical team met with Botswana Defence Force (BDF) cardiac specialists and tested the team for any heart abnormalities. Weekendsport however has been reliably informed that the team as a collective passed the test though some were given recommendations on how to avoid any heart complications.
"On average players passed the test, but others were given recommendations in terms of diet and how to lose more weight for their age to avoid any heart problem in the future but all in all the screening was a success and the players are ready to compete at COSAFA,' BFA mouthpiece Tumo Mpatane told this paper. For the national team this week, interest was mainly to check the pulse rate, blood circulation and the thickness of arteries and veins carrying de- oxygenated blood around the body.
According to health professionals, if the heart is beating slowly, it may also affect blood circulation. The pulse rate is expected to be around 60-100 per minute according to researchers with cholesterol level at  40—59 mg/dL. The vessels that carry blood to the body from the heart and back to the heart for oxygen were also checked and the doctors discovered some suspecting situations on other players.
Doctors have recently revealed that most elite league players are not 100% fit as most of the teams still lack resources that could help curtail heart disease in players. According to experts, training or physical activity alone is not enough to keep players fit, as other aspects such as nutrition and regular check-ups should also be brought into the equation.
Sources indicate that recommendations were made for the national team to continue carrying out this screening in future to monitor their health. Further the doctors pleaded with the footballers to ensure that their diet is mostly free from fatty acids which are normally responsible for these calamities.
To date, five African players have lost their lives owing to cardiac arrest. Most teams in Botswana don't have qualified medical doctors in their fold, but this is expected to be normalized as the CAF Club Licensing clearly directs for each team to have medical personnel who will give expert appraisals to the team.
---
Story Credit: http://www.weekendpost.co.bw/wp-news-details.php?nid=3970