Young Student Saved by Defibrillator after Collapsing in Playground in Cardiac Arrest 'Back at School'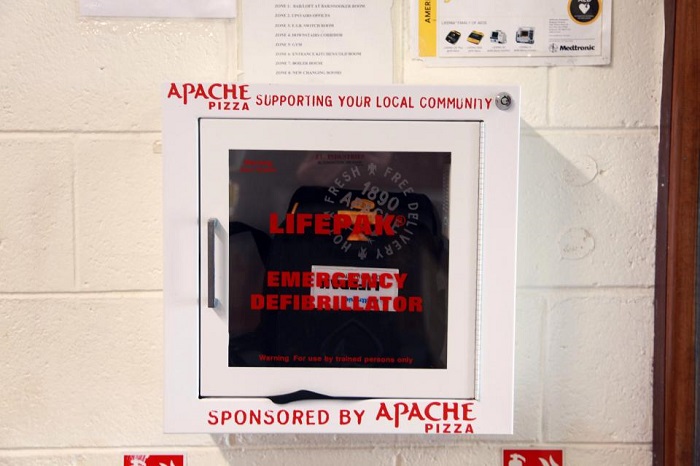 A BOY who was saved by a defibrillator after collapsing in the playground in cardiac arrest is back at school.
Hero school principal Tim O Tuachaigh was able to help save the nine-year-old pupil's life because a GAA club next door had one of the devices.
Medics say the boy only survived because the AED was close to hand. The Irish Sun on Sunday can reveal the young lad has now returned to school doing full days.
O Tuachaigh said: "At the time we never knew if he would ever be back at school, we never knew if he would still be with us, if he would survive. And if he did, if he would still be himself."
The nine-year-old dropped to the ground in Gaelscoil Ros Eo in Rush, north Co Dublin, on September 4.
Quick-thinking O Tuachaigh performed CPR on the young lad as a defibrillator was rushed to the scene of the incident.
The device — known as an AED — had been supplied to the GAA club next door by a pizza company.
Following our story, the Department of Education and Department of Health have attempted to pass the buck to each other over the issue of who is supposed to provide defibrillators in schools.
The Irish Sun has launched our Show Some Heart campaign to help get vital AEDs installed in schools.
---
Story Credit: https://www.thesun.ie/news/1852577/young-student-saved-by-defibrillator-after-collapsing-in-playground-in-cardiac-arrest-back-at-school/