Young Hockey Star Makes Miraculous Recovery After Cardiac Arrest In Arizona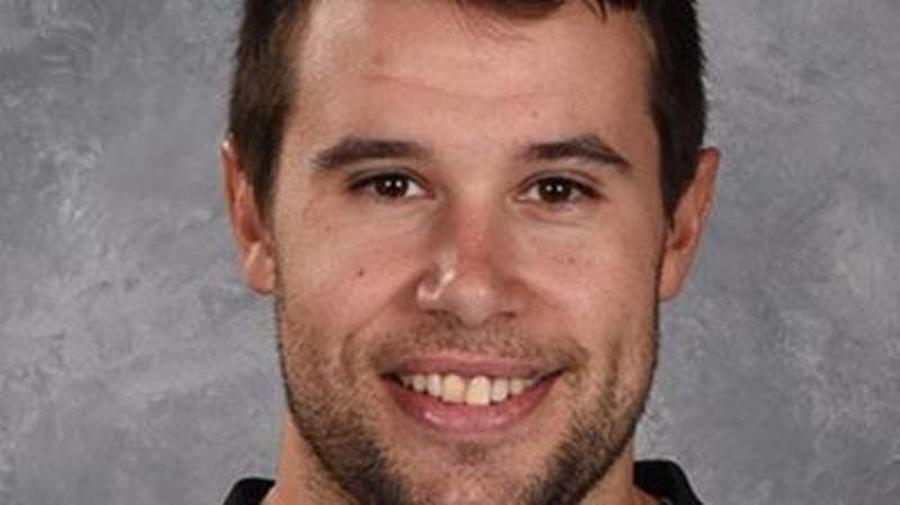 American Hockey League (AHL) captain Craig Cunningham, who collapsed on the ice, will probably be released before Christmas.
The beloved 26-year-old former Vancouver Giants player who is considered a top player in the AHL, collapsed Nov. 19 during a game against the Manitoba Moose.
Cunningham awoke — hooked to a heart monitor in a tangle of wires — oblivious of the dramatic team-effort rescue that saved him.
"I don't remember anything from that whole day. The last thing I remember is playing hockey the weekend before," Cunningham said today at a press conference at Banner University Medical Centre in Tucson, Arizona.
The collapse
Cunningham has been recovering at the Banner University Medical Centre after a dramatic rescue by a series of quick-thinking medical experts, including top cardiothoracic surgeon Dr. Zain Khalpey.
Cunningham collapsed just before the face-off — in full cardiac arrest. Team trainers, medics and local firefighters — on ice by chance to perform the national anthem as part of a Scottish bagpipe and drum band — worked to save him.
"They were quite amazing in terms of how fast everything happened," said Khalpey, who lauded the firefighters and nurses who kept administering effective CPR for so long.
"It's been a pretty big grind," he said, describing recovery.
But Cunningham remains full of bravado.
Doctors joked when they warned him of the challenge of recovery he said, "Bring it on!"
Cunningham — who lost his father to a car accident when he was only six years old — paid a touching tribute to his stoic mom, who witnessed the on-ice collapse and the frantic effort to save her son.
"She's been the backbone of our whole family. Nothing has changed. She's been here for me. It means a lot. She was down here watching me since it happened and she's been here from day one."
"She's still there for me," said Cunningham.
The Trail B.C., hockey hero was on the brink of death after a sudden cardiac arrest a little more than a month ago.
His mother and 40 horrified teammates watched as emergency workers laboured to keep him alive,
"I watched my son die in front of me," Heather Cunningham told Arizona media.
"The only reason my son is here today is their refusal to give up in a seemingly hopeless situation. These people are nothing short of a gift to mankind," said the tearful mom today.
"I will remember the gift they have given me every time I look at my son."
The challenges
When CPR and massive doses of Epinephrine were not enough to save Cunningham, doctors got creative.
Surgeon Zain Khalpey grabbed some tubes used to drain blood from the lungs and inserted them into the groin.
He also tossed a life-saving oxygenation machine (ECMO) into his car and raced to meet the team trying to save the dying player. He knew the ECMO would not be available at Carondelet St. Mary's Hospital.
An ECMO is used when a patient is so critically ill that no other support for the heart and lungs is adequate.
When Khalpey got to the hospital he had to explain to Cunningham's mother what was going to happen next.
Khalpey cut a hole through Cunningham's chest, then his heart, and jammed a tube in to assist the heart.
"His heart has full recovery," Khalpey said at today's press conference. He described the experience of saving Cunningham as a "humbling privilege."
It's unclear why this happened to Cunningham, or whether his heart will ever function well enough again to play hockey at the level he did before the collapse.
But doctors and his teammates are hopeful, with the banner on their Facebook page now reading, Cunningham 14 #CunnyCan.
"He is strong," said Khalpey
Cunningham now heads into intensive rehabilitation in Arizona, relieved to be alive and able to joke and dream of a future — whether professional hockey is part of it or not.
---
Story Credit: http://www.cbc.ca/news/canada/british-columbia/ahl-craig-cunningham-hockey-captain-heart-attack-recovery-1.3906791