Why Young People Should Be Wary of High Blood Pressure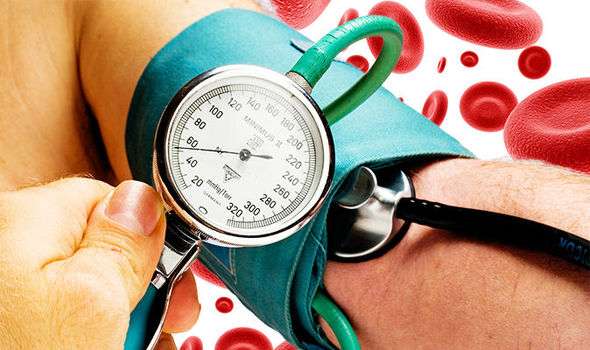 Hypertension is becoming an issue for more young people due to the stresses of modern life and here's how you can help yourself.
Hypertension is commonly thought of as an 'adult's disease' "but an increasing number of teenagers and younger children are falling prey to the condition. Here's why young people should be wary of high blood pressure.
Also known as high blood pressure, hypertension occurs when your heart and arteries are consistently working harder than normal to move blood around your body.
Childhood obesity is on the rise and as a result, rates of high blood pressure among the youth have grown at a rapidly increasing rate over the last two decades. The stresses of modern life have also taken their toll and put undue strain on the body and the heart.
What are the causes of hypertension?
Most cases are classified as primary hypertension, meaning that it's not the consequence of some other health condition. While the underlying cause of primary hypertension is still not fully understood, it's strongly linked to modifiable lifestyle factors, such as obesity and decreased cardiovascular fitness.
The physiological changes that young people undergo place them at uniquely vulnerable risk. Hormonal changes and rapid growth spurts can cause transient increases in cholesterol and blood pressure levels, conditions that can be complicated by a high-fat diet, lack of exercise, drinking heavily and smoking.
As a result, even if a young person doesn't have the physical manifestations of obesity, his or her blood pressure and cholesterol readings may fall well within the range typically seen in obese people.
Taking control of your blood pressure
Hypertension is highly treatable through a combination of medication and lifestyle changes. Modifying diet and exercise habits are two of the most effective ways to lower blood pressure. Experts recommend at least 30 minutes of moderate-intensity aerobic activity at least five days per week.
As far as diet is concerned, it's important to eat meals rich in vegetables and fruits. Reducing your salt intake is also important for maintaining a healthy blood pressure.
Because young people with hypertension tend to suffer more cardiovascular events later in life, early intervention is key to lowering their blood pressure and sustaining long-term control.
These include such lifestyle changes as:
Eating a balanced and healthy diet
Maintaining an ideal body mass index (BMI)
Exercising regularly
Quitting smoking
Eliminating drug and alcohol use
---
Story Credit: https://www.pulse.ng/lifestyle/beauty-health/why-young-people-should-be-wary-of-high-blood-pressure-id9130309.html
---
Since you're here, we have a small favor to ask. Requests from schools and districts for our screening services are growing, which means that the need for funds to cover the cost of those services is also growing. We want to make our services available to those who request it and beyond, so you can see why we need your help. Safebeat heart screenings take a lot of time, money, and hard work to produce but we do it because we understand the value of a child's life, PRICELESS!
If everyone who reads this likes it and helps fund it, our future would be more secure. For as little as $1, you can support Safebeat and it only takes a minute. Make a contribution. -The SafeBeat Team