Warren Central School Students Take 'A Walk In The Heart'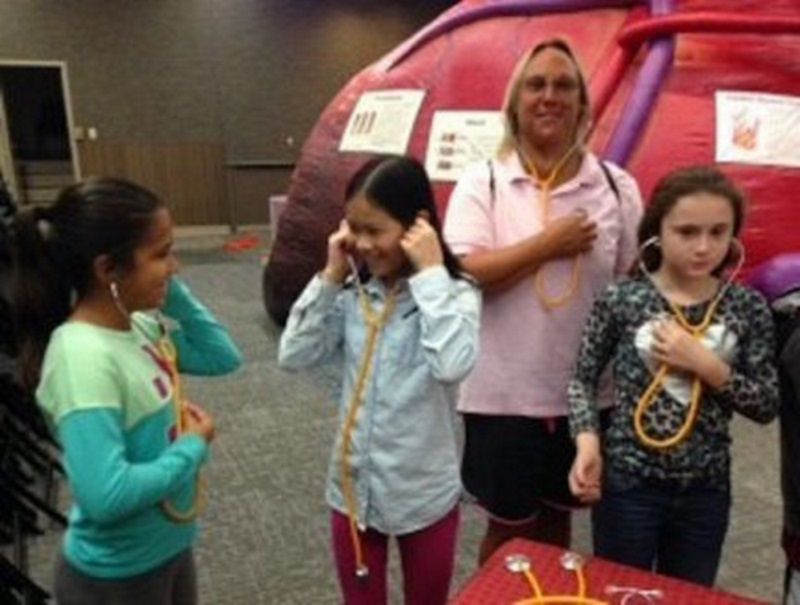 WARREN TWP. - Central School fourth grade students recently took a walk through a giant inflatable heart at Overlook Hospital in Summit, part of a health and fitness unit that focused on various aspects of keeping the heart healthy.
"The students toured six stations with information on heart health," said physical education teacher Laura Lamson, who organized the Wednesday, Nov. 16 trip.
The school partnered with Atlantic Health Systems to provide health lessons to different grade levels.
The stations included hands-on learning on eating healthy, the size of the heart and how it works and what CPR is and how to administer it. The students were also able to listen to their heart beats through stethoscopes.
Story Credit: http://www.newjerseyhills.com/echoes-sentinel/news/warren-central-school-students-take-a-walk-in-the-heart/article_91fa9d90-0c1a-51ba-ba0f-d01e4ee03cfb.html