Ware County Student Remembered After Sudden Death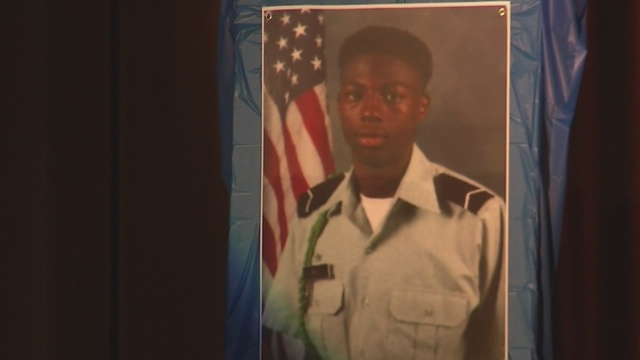 WARE COUNTY, Ga. - The classmates of 16-year-old Kysheem Hill gathered at Ware County High School to honor him Wednesday, after Hill collapsed and died while playing basketball at Waycross Middle School Monday.
Details from the autopsy have not been released but friends and family are shocked by his sudden death.
"We're praying right now for this grieving family. We thank you for the life of Hill. For the time that you lent him to us, so we could experience an angel here on Earth," Pastor Carlos White said.
Hundreds of classmates packed into the auditorium of the school to say goodbye to a person that friends said touched the lives of many people.
As Hill's family sat in the front row, classmates took to the stage to express the impact Hill made on their lives.
Lawrence Herriot and Tyler Rawls took the stand together, reciting a poem in Hill's honor.
"We are left with loving memories of the time we had with you. We feel your love around us in everything we do. Our family chain has been broken and our lives are not the same but as God called you home the chain will begin again."
Hill was an active student at Ware County High School, and friends said he had a knack for football and basketball and was an active member in JROTC. The group presented Hill's grandmother with a picture in his honor.
Outside the auditorium classmates lit candles and released purple balloons.
"I want to let you young people know in particular that although God has taken him, he has given us his son. And he gave us his son as a gift that is to be received," White said.
---
Story Credit: https://www.news4jax.com/news/local/ware-county-student-remembered-after-sudden-death