Vo's Little Pros: Jakob's Heart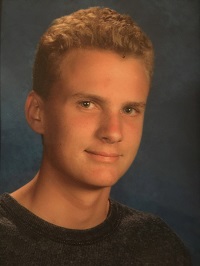 "If you continue to do these things, you could die."
Those the words a mother never wants to hear. 15-year-old Jakob Music suffers from a rare and silent heart condition called hypertrophic cardiomyopathy that puts him at risk of sudden death. HCM is a rare genetic heart disease that causes abnormal heart thickening of the heart muscle that can obstruct the blood flow in and out of the heart. The genetic heart condition is the leading cause of sudden cardiac death in young athletes, so when Music learned that he had HCM three years ago, his entire life changed.
"No physical activity, no running, no getting the blood flowing. I can't get too excited. I have to try to keep the heart rate low," said Music.   That can be difficult to do since he's been an exceptional athlete his whole life.
"He was playing baseball, basketball, and football. He could not do any sports and he had to quit P.E.," said Jennifer McNamee, Music's mother.
"My hearing gets bad, I can't breathe. It's like the whole world is on my shoulders and it gets heavy," said Music explaining his symptoms.   The transition of changing a lifestyle that revolves around sports is extremely difficult. "It's pretty hard watching your brothers and friends out there playing," said Music. "I mean, my life pretty much revolved around sports before I got my problem. When I got it, it was taken away from me. That was really hard for me. I wish I could still be out there playing."
It's also difficult for his family, knowing his life is at risk. "You want your kids to be healthy, happy and life a long life," said McNamee. "It's been difficult."
Although Music cannot play sports, he is still very much a part of the team. The San Luis Obispo High School sophomore has been assisting the Tiger's football, basketball, and now baseball team. His new transition has been serving the role as an assistant coach.
"I'm just here doing whatever they want me to do. If they need me to help coach, I'll do that. If they need me to get balls or get stuff for the athletes. Not everybody gets to come out here and help coach when you're fifteen years old," said Music.
Music says he would like to become a major league baseball coach when he is older and appreciates the opportunity to start the coaching experience at a young age.
---
Story Credit: http://www.ksby.com/story/35071601/vos-little-pros-jakobs-heart