Mom Remembers UT Student Who Died After Collapsing During Boxing Weekend Tournament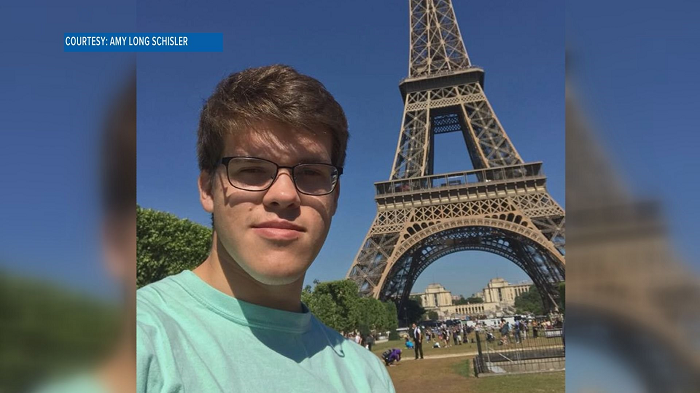 KNOXVILLE, Tenn. (WATE) - A participant in the Ace Miller Boxing Tournament died Friday after collapsing during a boxing match.
Knoxville Police identified the victim as Joseph Tanner Wray, 20, who was pronounced dead after arriving to UT Medical Center.
Police say Wray collapsed between the second and third rounds of a boxing match just before 9:30 p.m. Friday and was treated at the scene.
Amy Schisler, Wray's mother, took to Facebook to share the passing of Wray with friends and family.
WATE spoke with Schisler on the phone Saturday. She says she spoke with her son before The Ace Miller Boxing Tournament.
"I talked to him Friday night before the match," said Schisler. "I told him good luck and that I loved him and he told me he loved me too."
She says her son was an exceptional human being.
"Tanner was a wonderful person," said Schisler. "He gave his 100% to everything."
Wray was valedictorian of his senior class and quarterback of the football team. Schisler says he loved playing football but loved the University of Tennessee more.
"He had the opportunity to play football at other colleges," said Schisler. "He told me on more than one occasion that he would rather sit in the stands and root on his Volunteers than to play on the field for somebody else."
Wray was the Vice President of the Chi Phi Fraternity, which he was representing in The Ace Miller Boxing Tournament.
"He loved it," said Schisler. "Those boys are a great group of boys. He did it because he knew he could get involved and he would always have those brothers to have his back."
An autopsy will be performed at the forensics center to determine the cause of death, according to KPD.
The investigation into Wray's death is ongoing.
A spokesperson for Boxing Weekend said, "It is with our deepest sympathy in announcing the passing of Tanner Wray. The tournament scheduled for Saturday, Feb. 24, has been canceled.
Our thoughts and prayers go out to the Family and friends of this boxer."
The Ace Miller Memorial Boxing Tournament is an annual philanthropic boxing tournament hosted every spring where members of the University of Tennessee's Greek community compete, according to the Boxing Weekend website.
---
Story Credit: http://www.wjhl.com/top-news/regional/mom-remembers-ut-student-who-died-after-collapsing-during-boxing-weekend-tournament/991125648