Two Steps To Save A Life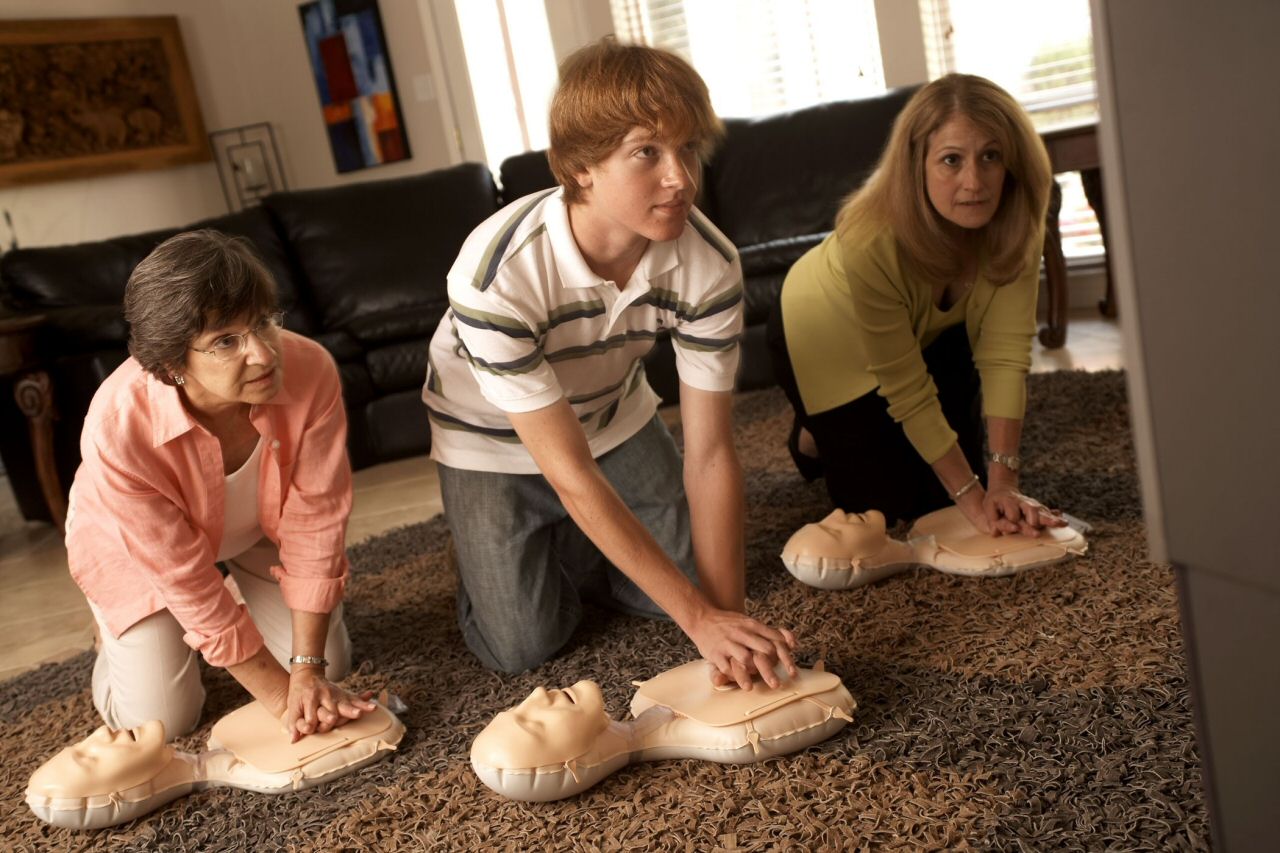 Robbinsville, NJ — Would you know what to do if you witnessed a cardiac emergency?  A recent survey suggests that only half of Americans can be counted on to perform CPR in an emergency and 61 percent worry they could unintentionally hurt the victim. In honor of National CPR and AED Awareness Week, June 1-7, the American Heart Association and American Stroke Association encourages everyone to learn Hands-Only CPR by watching a short video by visiting www.heart.org/HandsOnlyCPR.
"Cardiac arrest caused by an electrical malfunction in the heart creates abnormal heart rhythms that severely limit blood flow to the heart, brain, lungs and other organs," stated Dr. Kurt W. Kaulback, President of the American Heart Association and American Stroke Association South-Central Jersey Regional Board of Directors and Interventionalist, Inspira Cardiovascular Associates. "Hands-Only CPR has been shown to be as effective as conventional CPR for cardiac arrest."
Each year, more than 350,000 out-of-hospital cardiac arrests occur in the United States and 70 percent of those happen in homes. Therefore, if you are called on to give CPR in a cardiac emergency, you will most likely be trying to save the life of someone you love.  CPR, especially when performed immediately, can double or triple a cardiac arrest victim's chance of survival.
Hands-Only CPR has just two simple steps: If you see a teen or adult suddenly collapse, (1) Call 9-1-1; and (2) Push hard and fast in the center of the chest.  During CPR, you should push on the chest at a rate of at least 100 compressions per minute.  To easily keep this rate, push the chest to the beat of the disco song "Stayin' Alive."
It only takes 90 seconds and two steps to save a life. When a person has a cardiac arrest, survival depends on immediately receiving CPR from someone nearby. Only about 46 percent of people who experience out-of-hospital cardiac arrest receive the immediate help that they need before a professional arrives. But we can change that by training more New Jerseyans in Hands-Only CPR.
To watch the 90-second Hands-Only CPR instructional video and share it with your friends and family, visit www.heart.org/HandsOnlyCPR.  You can also find a CPR class near you at heart.org/findacourse.
---
Story Credit: http://www.ahherald.com/newsbrief/monmouth-news/24161-two-steps-to-save-a-life