Trial Starts For Delaware High School Students Charged In Death Of Classmate
16-year-old Amy Joyner-Francis died following an alleged in-school physical altercation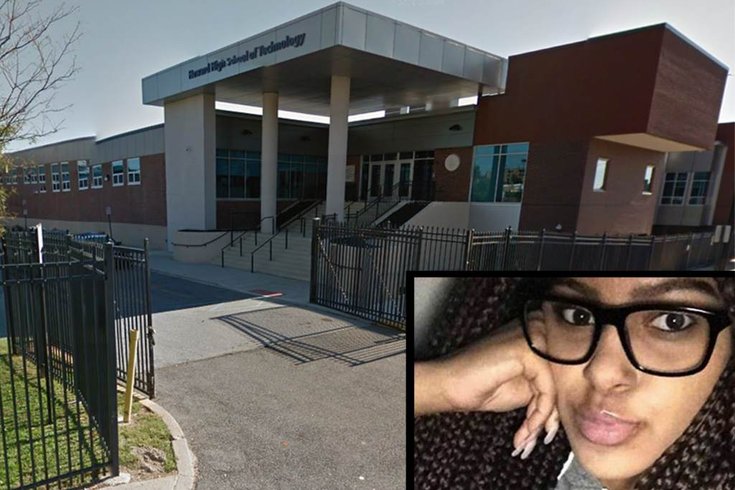 Three Delaware high school students are expected to stand trial starting Monday on charges connected to the death of fellow classmate Amy Francis-Joyner.
Francis-Joyner, who was 16, died on April 21, 2016, following an alleged physical altercation with three teens, Trinity Carr, Chakeira Wright and Zion Snow, all 17 and students at Howard High School of Technology in Wilmington.
According to The News Journal, the teens face various charges, with Carr facing the stiffest penalties.
The News Journal reports Carr, who is being tried as a juvenile, faces charges of criminally negligent homicide, which is a felony, and third-degree criminal conspiracy, a misdemeanor.
Wright and Snow face charges of third-degree criminal conspiracy "because neither is accused of striking Joyner-Francis," The News Journal reported.
According to last year's media reports of the incident, Francis-Joyner and the teens allegedly got into a fight in a girls bathroom at the high school in the hours before her death.
A medical examiner's office formally ruled Francis-Joyner's cause of death to be "sudden cardiac death" due to a pre-existing heart condition, with a contributing factor of emotional and physical distress due to physical assault, officials said.
But The News Journal added on Monday that "multiple cardiologists with national reputations" have told its reporters that it's "highly unlikely for the heart defect to have caused her death."
The non-jury trial starting Monday will likely include testimony from a heart specialist and the state's medical examiner and will take place before Family Court Judge Robert B. Coonin. It could last up to two weeks.
---
Story Credit: http://www.phillyvoice.com/trial-starts-for-delaware-high-school-students-charged-in-death-of-classmate/