Transplant Survivor Lives Life To The Fullest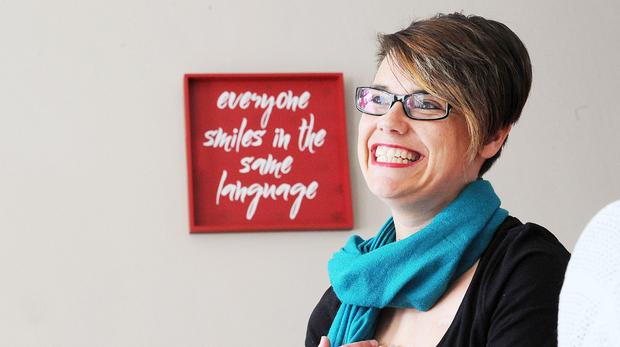 After surviving 25 cardiac arrests and losing a brother to a heart condition, a heart transplant survivor Michelle Luscombe is determined to live her life to the fullest.
"My life is not the one that comes without challenges and despite my health challenges, I still believe that my time to die has not come so I carry on living."
She was 12 and was participating in her primary school's athletics day when she fainted and rushed to the emergency unit. She was later diagnosed with cardiac arrest (sudden stopping of the heart). She would later be diagnosed with a rare disease of the heart muscle, Arrhythmogenic Right Ventricular Cardiomyopathy (ARVC). The condition is when the right ventricle develops abnormal heart rhythms, resulting in the heart not beating at times.
After years of living with ARVC, which resulted in dizziness, deterioration of her heart and frequent admissions, Luscombe finally received a heart transplant at Groote Schuur Hospital in 2011 - a surgery that transformed her life.
Heart disease is receiving attention this month as September is observed as Heart Awareness Month - a time dedicated to raising awareness about cardiovascular disease in the country and culminating with World Heart Day today.
Professor Johan Brink, an associate professor and clinical director from the division of cardio-thoracic surgery at Netcare Christiaan Barnard Memorial Hospital, who performed the transplant on Luscombe, said while Groote Schuur Hospital was one of the busiest transplant centres in the world, the numbers has since dipped due to organ shortage.
He hopes that awareness campaigns such as Heart Awareness Month would motivate people to register as organ donors.
The Heart and Stroke Foundation said about 80% of heart disease cases, which happen before the age of 65 years, can be prevented by eating well, keeping active, and not smoking.
"The lifestyle of most people living in South Africa is becoming unhealthier. According to the foundation, about two out five South Africans have high blood pressure, and two in three women are overweight," he said.
Meanwhile, Luscombe said her new heart has turned her life around. "My post heart transplant life meant that I to learn a few things like how to walk and gradually introduce running as well," she said.
She now spends some of her time doing motivational speaking and raising awareness about organ donation. "When God saved me from dying he knew that he had a plan for my life and that plan would be motivating people to live life to the fullest," she said.
---
Story Credit: https://www.iol.co.za/lifestyle/health/worldheartday-transplant-survivor-lives-life-to-the-fullest-11388501