Time for Action to Improve Bystander Response to Cardiac Arrest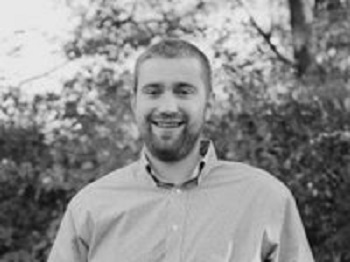 Recent research provided sobering news on Americans' ability to respond to cardiac arrest, which has about a 10 percent survival rate when occurring outside the hospital, according to the American Heart Association (AHA).
A study presented at the AHA's Scientific Sessions in Anaheim, California, demonstrated women are less likely than men to receive bystander cardiopulmonary resuscitation (CPR) in public and are 23 percent less likely to survive cardiac arrest in those situations. According to the AHA, CPR has been shown to double or triple the chances of survival for a person experiencing out-of-hospital cardiac arrest.
The study's lead author, Audrey Blewer, MPH, said "CPR involves pushing on the chest so that could make people less certain whether they can or should do CPR in public on women."
When I told a colleague of this reasoning, she had what I suspect would be a popular reaction among women: "If I'm dying on the street, go ahead and touch my chest. It's OK!"
Another study presented at the AHA meetings revealed Latinos are less aware of automated external defibrillators (AEDs) and who can use them than white people.
These gaps in understanding are not entirely the fault of these individuals. Policymakers are to blame as well for failing to require all U.S. high schoolers to complete CPR training.
According to a review published in the Journal of the American College of Cardiology, nearly 700,000 students graduate each year without receiving training due to a lack of legislation.
As of September, 39 states had legislation requiring CPR training in high schools. Good for those states, but CPR training should be universal. And high schools—with their centralized setup and educational infrastructure—represent a prime setting to conduct this training.
"This represents a missed opportunity to equip our population with this crucial skill," wrote lead author Lorrel E. Brown, MD, with the University of Louisville School of Medicine, and colleagues. "By requiring high school students to receive training before graduation, we are creating a group of potential lifesavers each year."
Any CPR training is better than no training, but the researchers found there was no standardized training program and states differed widely on their policies. The most disturbing statistic was only 8 percent of state laws required instructors to be certified to teach CPR.
Thankfully, most of the 424 schools who participated in the reviewers' survey used a certified instructor, but 11 percent didn't. Why not eliminate the ability for wiggle room in this important area? It seems like common sense that an instructor for "potential lifesavers" meet some qualifications.
It's time we devote resources to determine the most effective way to teach CPR, then standardize it so teenagers around the nation are equipped for the rest of their lives to react appropriately to public cases of cardiac arrest. Maybe then we'll actually make progress toward reducing or eliminating the gender and racial gaps observed in bystander response.
---
Story Credit: http://www.cardiovascularbusiness.com/topics/electrophysiology-arrhythmia/time-action-improve-bystander-response-cardiac-arrest