Teen's Death Prompts Concern Over Cardiac Arrest In Youngsters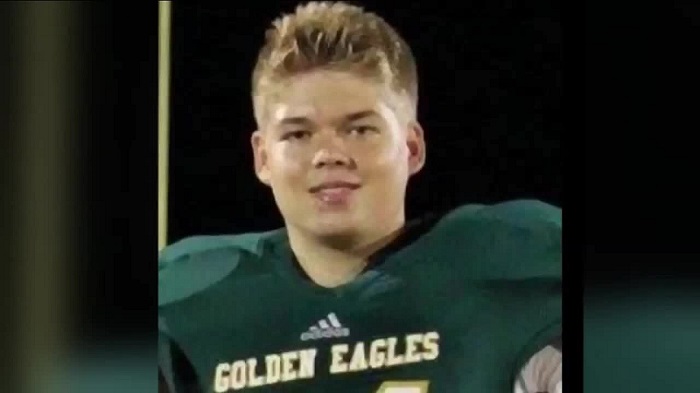 FLEMING ISLAND, Fla. - After doctors said a Fleming Island High School sophomore died from cardiac arrest and irreversible brain damage this week, some parents are concerned and want to know if there are signs to watch for.
Mandi Kelloway, a mother of four, has three children who play sports and was devastated when she learned of the sudden cardiac arrest death of 16-year-old Ben Johnson, a football and baseball player at Fleming Island High.
"It absolutely struck a heart string for me, thinking, 'What if that was one of my kids?'" Kelloway said.
Johnson, who will be remembered Friday night as the football team takes on Ridgeview High School, collapsed Tuesday while working out in the school's weight room.
A Wolfson Children's Hospital spokesperson said Johnson died Thursday morning from cardiac arrest, which is rare in children -- only one in every 10,000 children suffers from it each year.
Dr. Morhaf Ibrahim, an electrophysiologist with Memorial Hospital said in someone as young as Ben, what typically causes cardiac arrest is "bad electricity of the heart."
"We know that in certain patients, they have genes governing the electricity of the heart and defects of this gene might actually produce bad proteins," Ibrahim said.
Those bad proteins can lead to heart arrhythmia, which can lead to cardiac arrest, Ibrahim said.
Ibrahim said that, unfortunately, there usually aren't many warning symptoms.
He recommends parents have their children get an electrocardiogram, which is a test that can usually be done at a doctor's office or hospital.
Student athletes, like Johnson, are required to have a physical each year, but most physicals don't include an EKG.
Ibrahim said the test is typically inexpensive and easy.
Ibrahim said automated defibrillators in schools are essential to save lives.
"AED devices are very, very important at preventing sudden heart arrest," Ibrahim said. "In fact, not only lifesavers but at times, actually, if you can manage to defibrillate your patient and bring them back to life quickly, then the sustained and permanent brain damage might be insignificant."
Bob Sefcik with Jacksonville Sports Medicine helped bring AEDs to all Duval County middle and high schools, and all coaches in the district are required to be certified in CPR and AED use.
In Clay County, secondary, junior high and senior high schools have a minimum of three AEDs per school and elementary schools have one. Most schools place the AEDs in the nurse/clinic office, the gymnasium and one other area on campus. At events where an athletic trainer is present, they will have one of the AEDs close by.
---
Story Credit: https://www.news4jax.com/news/teens-death-prompts-concern-over-cardiac-arrest-in-youngsters