Teen Optimistic About Future After Suffering Cardiac Arrest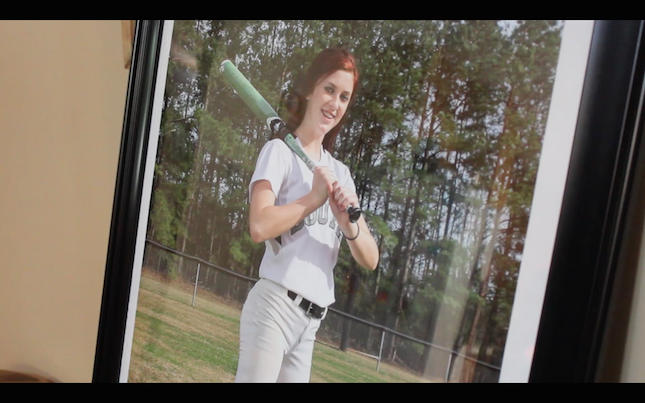 COLUMBUS COUNTY, NC (WECT) - 16-year-old Columbus County student, Victoria Harrelson, spent three months in the hospital after collapsing on a softball field in February and suffering from a cardiac arrest.
On May 12, Victoria was finally able to go home.
Victoria's parents, Sherry and Terry Harrelson, said Victoria had already coded before the ambulance even arrived on the scene. They were worried and scared because they didn't know what was going on. Nothing like this had ever happened to anyone in their family before.
Once they arrived at the hospital, doctors determined that Victoria suffered from the cardiac arrest because she has hypertrophic cardiomyopathy (HCM), a condition in which the heart muscle becomes abnormally thick, making it hard for the heart to pump blood.
Doctors told the Harrelsons this condition often goes undiagnosed, and the first symptom is usually sudden cardiac arrest, which is what happened in Victoria's case.
Victoria was in a coma for two weeks after her collapse on the softball field. Her parents say that during that time, doctors were not giving them much hope that she would come out of it.
Terry said they were told by doctors that "the chances were very low for her."
"Worried. We didn't know what to expect," Terry said. "It was really hard not knowing."
Miraculously, Victoria did come out of her coma two weeks after she collapsed. When she woke up, she had lost a lot of the skills she had before the incident. She couldn't talk, walk, write, eat or even sit up by herself. She didn't remember what had happened and didn't know why she was in the hospital.
"I was scared," Victoria said, "cause I didn't know what was going on."
Victoria's mom said Victoria didn't gain her speech back until the last five weeks in the hospital.
"She started just whispering, and we didn't know if her voice was ever going to come in," Sherry said. "Then she just started saying words.
Now she's saying sentences. So [the doctors] say it's just a process. We've just got to start all over again."
Victoria has since started physical therapy to regain her skills. Sherry says they will work with her on her speech, memory, writing, walking and just about everything.
The incident essentially affected every aspect of Victoria. Terry said she has to relearn everything.
"It's almost like starting over with a newborn," Sherry said.
Although Victoria suffered a lot from the incident, Sherry and Terry say she still has the same personality and that it might even be a little stronger than before.
The Harrelsons are optimistic that in time the physical therapy will help Victoria be able to regain all her skills and that she will be able to run again.
Right now, being able to play sports and drive again are the two main goals for the 16-year-old.
"I want to play softball again and all other sports," Victoria said.
"And drive?" her dad asked.
"Yeah," Victoria said laughing.
Terry and Sherry want to urge parents and students, especially athletes, to go to a cardiologist to check for signs of this condition or any other heart conditions that may come up unexpectedly. Sherry said Victoria had to get her required physical before playing softball for her high school but that it wasn't a complete physical and didn't check for symptoms of this condition.
"The athletes in school, they get a physical, but it's not a complete physical," Sherry said. "You have to get an echogram from the cardiologist to see if there's a murmur."
Since the incident, Sherry, Terry and their two other children have been checked for HCM and none of them have the condition.
They are not sure if Victoria was born with it or if it was a mutation that developed over time, but Sherry and Terry continued to express the importance of seeing a cardiologist regularly.
As scary as the situation was for the Harrelsons, they attribute the fact that she was able to walk out of the hospital alive to one thing - a miracle.
"It's just a miracle. Just a miracle. That's all it is," Terry said. "Just a miracle that she's here, cause she shouldn't be here."
---
Story Credit: http://www.wect.com/story/35485792/teen-optimistic-about-future-after-suffering-cardiac-arrest