Teen Athletes, Tell Your Doctor About Family Heart Issues. It Could Save Your Life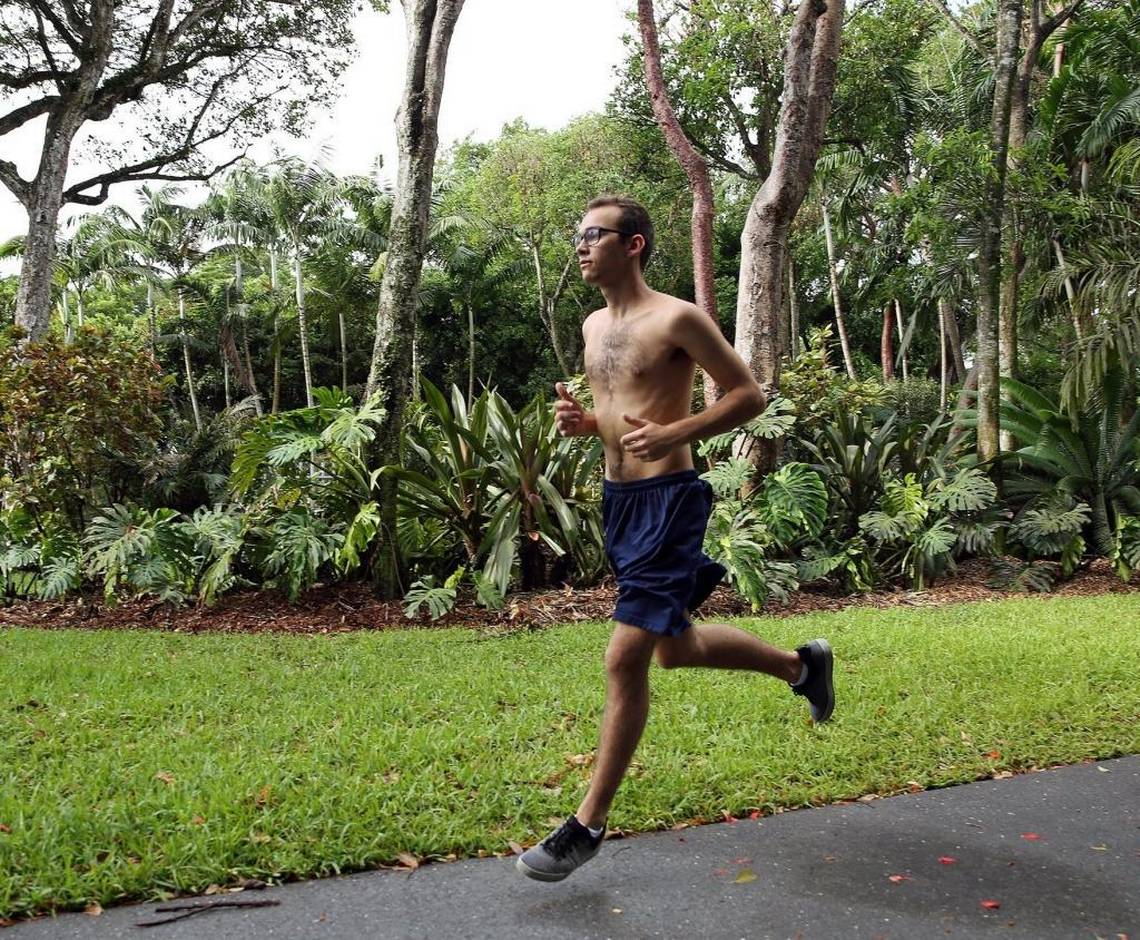 Rowing was his life. Every day after school at 4 p.m., Gianluca Iacono headed to Key Biscayne for practice.
"Running a 5K would be a warm-up," Iacono said. "Not every day was a rowing day. This was one of those days. We were doing workouts called Croakers — 10 repetitions of sets of pull-ups, sit-ups, weight lifting. … We were training to be the best of the best," Iacono said of his Gulliver Prep team.
"On this day in particular my coach was jotting down people's heart rates. Mine came back very high, well over 200 [beats per minute]. He kind of looked at me in a strange way," Iacono recalled.
Dr. Madeleen Mas, a pediatric cardiologist with Miami Cardiac and Vascular Institute at Baptist Hospital, diagnosed Iacono with an anomalous coronary artery in which the left artery comes from the wrong side of the heart.
Iacono remembers hearing, "Do the surgery and everything will be fine. Don't and you don't have much time. This is what you see athletes drop dead of."
"It was a lot to take as a 15-year-old," Iacono said. "Only old people or babies get open-heart surgery, not someone your age. It destroyed my athletic career."
Said Mas, "When it comes from the wrong side, it passes in between the two main coronary arteries (aorta and pulmonary artery), and during very vigorous exercise, it can get squeezed. It's the second leading cause of sudden death in an otherwise healthy young athlete."
The leading cause of sudden death in young athletes is hypertrophic cardiomyopathy, or HCM. It's a genetic disorder "where the heart muscle thickens and that thickened muscle can obstruct the blood flow," Mas explained.
While most chest pain in children is not heart related, "chest pain while exercising is a real red flag," Mas said. She also recommends that children who have chest discomfort with palpitations for more than 5 minutes, or chest pain with fainting or feeling faint should see a doctor. Other causes of chest pain can be muscular or related to indigestion, stress or caffeine.
"Another important cause of serious chest pain or even sudden death in young teenagers is myocarditis," a viral infection that attacks the heart, Mas said. That's one reason to avoid vigorous activities when a child has a fever.
"It's the surge of adrenaline that can make the heart more irritable. If it's irritable and sick from the virus, that's when you can get an arrhythmia that can cause a sudden death," Mas said.
Dr. Beny Rub, a pediatrician with North Shore Medical Center, recommends all children get a yearly exam, in which taking "a family history is as important as the physical. Do it early," he advises, so that if follow-up tests are needed, there is time before school and varsity sports begin. He urges parents to make sure their young athletes stay well hydrated, because getting dehydrated "can stress the whole body, especially the heart and brain."
Because many potentially fatal heart conditions are hereditary, Mas urges parents to tell the doctor about any family member who died younger than 50.
Mas also favors screening high school athletes with an EKG, or electrocardiogram. Younger children generally can't play sports intensely enough to require such universal screening.
"If you look at sudden cardiac deaths in America, about 1 in 50,000 will involve a young person. That's about 25 otherwise young, healthy individuals who will die every year," Mas said.
Dr. Robert Myerburg, professor of medicine and physiology at the University of Miami Miller School of Medicine, has been studying the EKG issue for decades.
There's a lot of debate about whether a general screening for heart disease in athletes is cost effective or clinically effective.
Madeleine Solomon of Pinecrest, diagnosed with HCM at 15 when she fainted after running practice, recommends "100 percent" that teens get the EKG screening, noting that it takes "literally five minutes."
The American Heart Association does not support the routine use of EKGs in athletic screening, citing the cost and the small number of deaths per year.
One problem is being able "to distinguish between an athletic heart, which causes thickening of the heart muscle, and HCM, which causes a greater degree of thickening and can be dangerous," Myerburg said.
A suspicious result could lead to a referral to an echocardiogram or MRI. The problem of false positives is one of the reasons the AHA hasn't recommended routine use.
The five major pro sports in the U.S. require pre-participation EKGs. College sports, Myerburg says, are in the midst of transitioning from not doing pre-participation EKGs to doing them.
"We at UM began doing EKGs in the late 1990s when Italian data was coming out," Myerburg says. Italy requires EKGs for its high school athletes as do many other European countries and Japan.
"Now it has moved to the high school level, with many private schools requiring screenings," Myerburg said. "The problem is public schools — that gets into budget issues."
In South Florida, some public high schools have arrangements for free screenings with local hospitals.
In the Japanese system, in which students are screened in first grade and seventh grade, heart problems are detected and treated early.
"The chances of somebody over age 35 dying unexpectedly in a year is one in 1,000," Myerburg said. "For adolescents, it's very much less, about one in 100,000. The other side of the issue, if you identify a problem and deal with it, you buy 40 or 50 years of added life.
"If we look at the investment of doing this not on the basis of incidence but on the basis of gained life years by preventing a sudden death, then you get into a very significant benefit as opposed to somebody 70 years old with advanced heart disease and you do some sort of prevention, you might gain two or three years," Myerburg added.
Life has certainly turned around for young Iacono. After the surgery, he needed help toting his school backpack. Even breathing was painful. He recovered, graduated from Gulliver and replaced rowing with yoga. He also free dives and runs. After 2½ years of college, he has an opportunity to work for an oil company in Bogotá, Colombia.
"It's just been a blessing," Iacono says of his new life. "Yes, there is a lovely scar. I wear that as a badge of honor."
---
Story Credit: http://www.miamiherald.com/living/health-fitness/article163086443.html