Teen Athlete's Heart Condition Spurs Heart Walk, Free EKGs in Gardens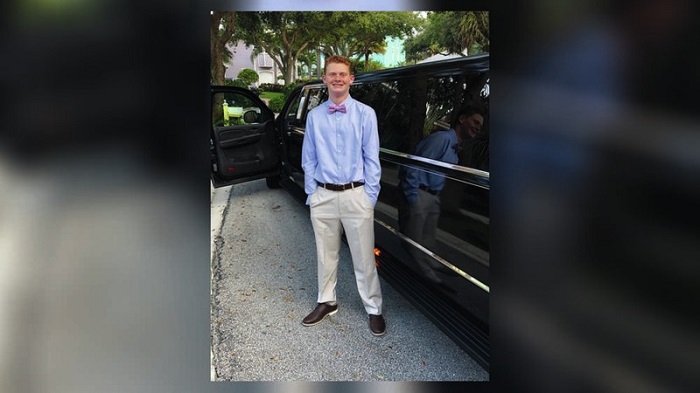 PALM BEACH GARDENS — A Tequesta teen athlete and his family are pushing other parents to get their kids' hearts checked to detect any conditions that could prove deadly before they take the field.
Many people with the same hereditary heart disease as Aidan Hackett don't even know it. But after several members of his family — including his mom — were diagnosed with hypertrophic cardiomyopathy, a condition that can cause an irregular heartbeat, his parents insisted Aidan and his brother get tested for it, too.
An abnormal EKG was the first sign that something was amiss for Aidan (his younger brother's was normal), and genetic testing later confirmed the diagnosis of hypertrophic cardiomyopathy. It sidelined the first baseman from the baseball diamond for two years until he had a minor procedure at Nicklaus Children's Hospital this summer.
Aidan is allowed back on the field with some restrictions, but he's using the experience as a platform to encourage other young people to get an EKG, starting with "Cardio at The Commons," a fundraising heart walk on Sept. 29.
Pediatric cardiologist Dr. David Drossner and other doctors and staff from Nicklaus Children's Hospital will perform free EKG tests for children ages 5 to 17 at the event.
The Nicklaus Children's Hospital Palm Beach Gardens Outpatient Center gives free EKGs to children if parents call in advance.
Children who get checked at the walk will get a T-shirt printed with "I got this!," a nod to the words Aidan uttered to his parents as hospital staff wheeled him back for his procedure.
"That was really just in the moment. I felt like I needed to say that so it would just make the whole situation a lot better," said Aidan, 14.
Hypertrophic cardiomyopathy is the most common cause of heart-related sudden death in people younger than 30 and is the most common identifiable cause of sudden death in athletes, according to the Mayo Clinic. Sudden cardiac death occurs in only about 1 percent of people with the condition, however.
Aidan, who's now a freshman at Jupiter High School, said his knowledge of the cardiovascular system dating back to his lessons in the pre-medical program at Jupiter Middle School were somewhat of a comfort. His interest in medicine predates his diagnosis.
His family knows he's not the only active young person with heart disease. Their message?
"You're an active young person. Your heart is important. Go get it checked," said James Hackett, Aidan's dad. "That's what we did."
As for Aidan: "To help other people is what I wanted most in this."
---
Story Credit: https://www.palmbeachpost.com/news/local/teen-athlete-heart-condition-spurs-heart-walk-free-ekgs-gardens/oNBS2Z6ECN5hDRqx4yEZhK/
---
Since you're here, we have a small favor to ask. Requests from schools and districts for our screening services are growing, which means that the need for funds to cover the cost of those services is also growing. We want to make our services available to those who request it and beyond, so you can see why we need your help. Safebeat heart screenings take a lot of time, money, and hard work to produce but we do it because we understand the value of a child's life, PRICELESS!
If everyone who reads this likes it and helps fund it, our future would be more secure. For as little as $1, you can support Safebeat and it only takes a minute. Make a contribution. -The SafeBeat Team