Cardiac Arrest Survivors Thank Escambia County First Responders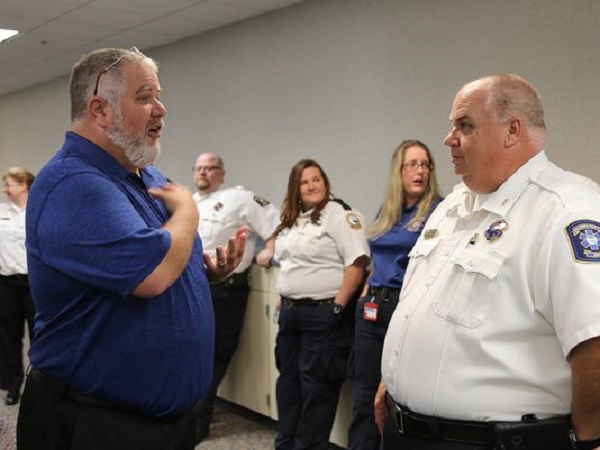 "I'm the guy who died at Chick-fil-A."
That's how Jack Casey introduced himself to Escambia County EMTs and paramedics who may remember him as the man who was clinically dead for about half an hour one spring morning in 2015.
Casey suffered sudden cardiac arrest while working at the Chick-fil-A on Navy Boulevard on May 11, 2015, and he said he owes his life to bystanders and first responders who immediately started CPR and didn't stop until his heart was pumping again.
"CPR saves lives," Casey said. And he would know.
Casey was one of seven sudden cardiac arrest survivors recognized by Escambia County Emergency Medical Services staff at a ceremony Tuesday at Escambia County Public Safety, where they had an opportunity to meet the people who brought them back to life.
Some survivors shed tears as they tried to put their gratitude into words. Casey was able to make it to his son's high school graduation right after the EMS ceremony.
The ceremony was conducted in conjunction with National EMS Week, which honors emergency medical service professionals for their dedication to public service while raising awareness about the many EMS services, resources and programs available to Escambia County citizens. This year's theme is "EMS Strong: Stronger Together."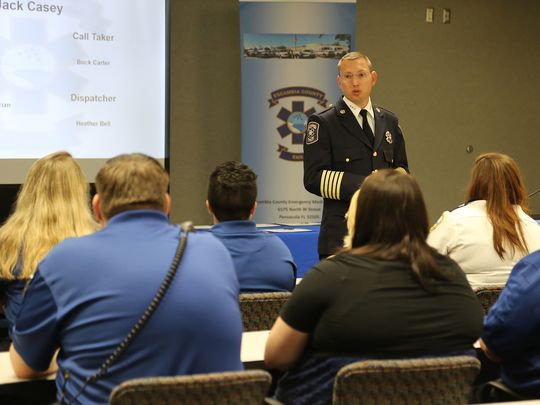 Escambia County Chief of EMS Steve White emphasized the importance of hands-only CPR for out-of-hospital cardiac arrests, which only have about a 10 percent survival rate, according to the American Heart Association. Early application of bystander CPR and rapid defibrillation from an AED have proven to be crucial in improving a person's chance of survival.
"If somebody, anybody, will perform CPR before EMS arrives, the survival rate triples," White said.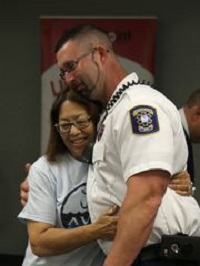 Early application of CPR was critical for survivor Patricia Jablonski, who suffered sudden cardiac arrest in Walmart last March. Her husband, Jesse, a retired firefighter, immediately began CPR until first responders arrived.
"And we know that directly contributes to being able to walk out of the hospital and have another birthday, another Christmas, another child graduate high school," White said while recognizing Jesse Jablonski for his quick action.
Patricia Jablonski expressed her gratitude to her husband, EMS personnel and everyone who helped save her life that day.
"I'm appreciative that I get to see all five of my grandchildren grow up … ," she said. "I really, really appreciate it, and I will love you and think of you 'til the day I die."
Survivor Greg Yost echoed the importance of knowing CPR, which saved his life on April 14, 2017, while driving near his neighborhood. His wife flagged down a vehicle and a 15-year-old Jack Menzies stopped and performed hands-only CPR until EMS arrived.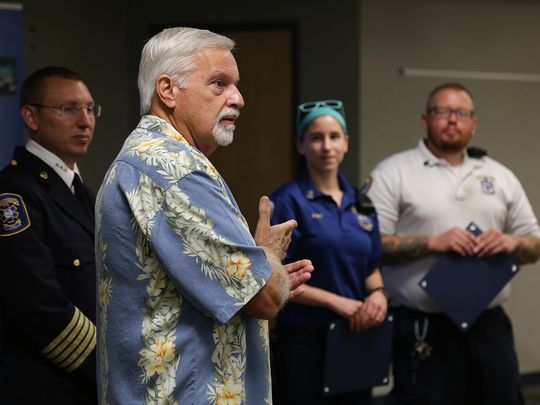 Menzies only knew CPR from watching the TV show "Scrubs," and he did chest compressions to the beat of the song "Stayin' Alive," which is commonly used to teach hands-only CPR.
Yost said the doctors told him he had less than a 1 percent chance of surviving to the hospital.
"I owe my life to them…," Yost said of the bystander and first responders. "Truly, everything that happened for me aligned in a way that allowed me to live. So I am deeply, deeply thankful."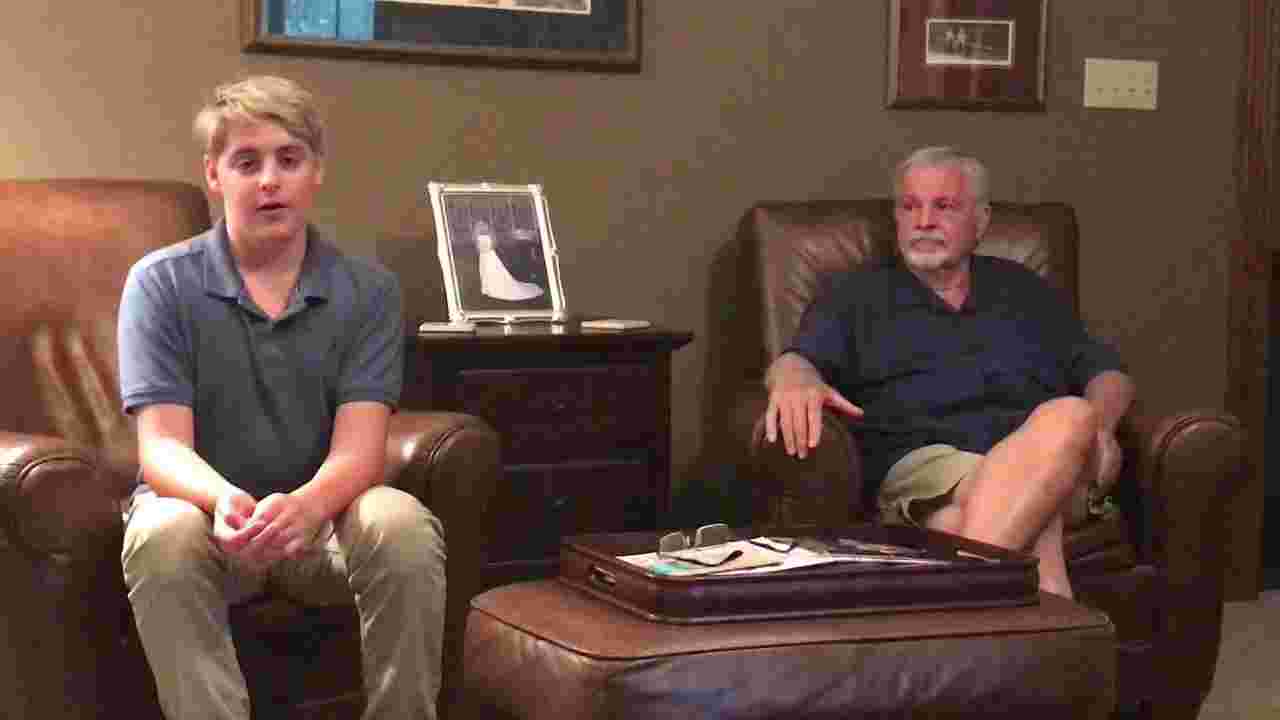 ---
Story Credit: https://www.pnj.com/story/news/neighborhoods/characters/2018/05/25/cardiac-arrest-survivors-thank-escambia-county-first-responders/641120002/