Risk of Elite Footballers Suffering Sudden Cardiac Death 'Much Higher Than Previously Believed'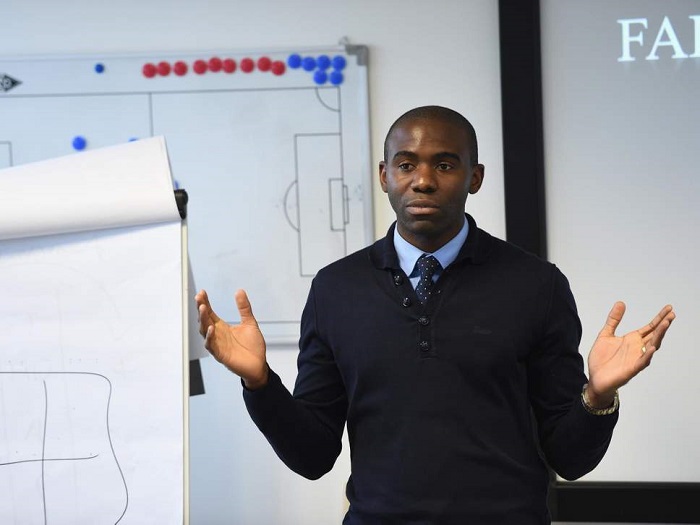 The risk of elite footballers suffering sudden cardiac death is "much higher than previously believed", extensive new research has revealed.
A study conducted by St George's, University of London, analysed more than 11,000 players over a 10-year period from the ages of 16-17. Eight died during exercise – six from conditions which went unidentified, and two who were diagnosed with the underlying condition hypertrophic cardoimyopathy (HCM) and were advised against competitive sport.
Leading cardiologist Professor Sanjay Sharma, who oversaw the study, told The Independent: "The research shows the likelihood of sudden cardiac death in footballers is one in 14,700 annually – at least three times greater than the previous estimate."
Of the 42 players who were identified with heart conditions during screening, 31 were able to return to playing football following either corrective surgery or risk stratification, showing how screening can successfully protect players.
The study, to be published in The New England Journal of Medicine on Friday, has led to the Football Association increasing its recommended testing of players beyond only aged 16 – which has been the case since 1996 – to three further stages aged 18, 20 and 25. Premier League clubs already carry out regular testing of their players, but it is far less prevalent in the Football League and below.
The link between high-performance footballers and cardiac arrest has come under increasing media scrutiny in recent years with a number of well published incidents such as the deaths of Marc Vivien Foe, Junior Dian and Danny Wilkinson, as well as the collapse of Fabrice Muamba in 2012.
The former Arsenal striker Nwankwo Kanu, who underwent open-heart surgery during his career after doctors discovered an underlying condition, this week called for increased awareness of the risk facing young footballers.
Kanu travelled to America for an operation shortly after joining Inter Milan in 1996, and missed nearly a year after having an aortic valve replaced. He later setup the Kanu Heart Foundation in Africa to scan children for underlying heart conditions and fund treatment.
"At Inter Milan I had two check-ups which showed I have an issue with my heart," Kanu told The Independent this week. "They stopped me from playing, I had to go to American for an operation. I stayed there for one year but I came back fast. Thank god I could continue playing.
"We are raising awareness of heart problems for players and for teams, for the medical teams in particular who take care of the players to be aware and to do more. If they can do regular check-ups – it is always bad to hear this sad news happening – but then every footballer would be fit and able to keep playing."
Although screening does not identify all those at risk, the charity backing the research, Cardiac Risk in the Young (CRY), reports that in Italy, where screening is mandatory for all young people engaged in organised sport, the incidence of young sudden cardiac death has been reduced by 90 per cent.
"Sudden deaths in footballers are more common than we previously believed, and, despite screening, cardiac conditions are still the leading cause of death in footballers," added Professor Sharma.
"The most important finding in this paper is the necessity for those athletes who are pushing their bodies to their limits every day, to be tested regularly, through to early adulthood, to pick up those conditions which develop after the teenage years."
Dr Steven Cox, chief executive of CRY, said: "This research shows that in elite footballers the incidence of these 'late onset' conditions and the devastating impact they can have is much higher than previously believed. That's why it is recommended for elite competitive athletes to be routinely tested on a regular basis into early adulthood."
---
Story Credit: https://www.independent.co.uk/sport/football/sudden-cardiac-death-football-study-nwankwo-kanu-fabrice-muamba-a8483051.html
---
Since you're here, we have a small favor to ask. Requests from schools and districts for our screening services are growing, which means that the need for funds to cover the cost of those services is also growing. We want to make our services available to those who request it and beyond, so you can see why we need your help. Safebeat heart screenings take a lot of time, money, and hard work to produce but we do it because we understand the value of a child's life, PRICELESS!
If everyone who reads this likes it and helps fund it, our future would be more secure. For as little as $1, you can support Safebeat and it only takes a minute. Make a contribution. -The SafeBeat Team