Why Student Athletes Should Have Their Heart Tested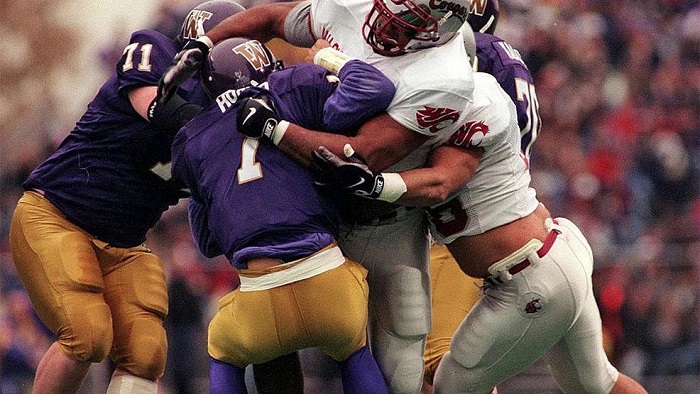 Before your kids can take part in school sports, they need to pass a physical. But that evaluation doesn't always recognize conditions that can lead to sudden cardiac arrest (SCA).
SCA is the leading case of sudden death in young athletes. It results from structural or electrical heart problems that often go undetected.
"And too often, the kids don't have any warning signs or symptoms," said Dr. Jonathan Drezner, director of the UW Medicine Center for Sports Cardiology.
A simple EKG can make all the difference. It's a non-invasive test that can look under the hood, so to speak. It can identify some of the conditions of the heart that can put an athlete at risk of sudden cardiac arrest.
In July, a Federal Way High School football player, 16-year old Allen Harris went into cardiac arrest during practice and died.
So, what's a parent to do to protect their kids who play sports?
"I think the parents should have a discussion with their physician about whether an EKG is indicated," Dr. Drezner said. "There are some higher-risk populations where an EKG would be recommended. To me that would be basketball players, football players, and African-American athletes that are at higher risk."
---
Story Credit: https://komonews.com/news/consumer/why-student-athletes-should-have-their-heart-tested
---
Since you're here, we have a small favor to ask. Requests from schools and districts for our screening services are growing, which means that the need for funds to cover the cost of those services is also growing. We want to make our services available to those who request it and beyond, so you can see why we need your help. Safebeat heart screenings take a lot of time, money, and hard work to produce but we do it because we understand the value of a child's life, PRICELESS!
If everyone who reads this likes it and helps fund it, our future would be more secure. For as little as $1, you can support Safebeat and it only takes a minute. Make a contribution. -The SafeBeat Team