Stetson University Football Player Dies After Collapsing At Practice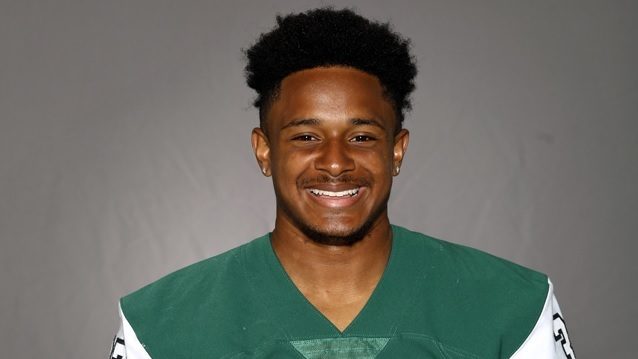 DeLAND, Fla. - A 19-year-old Stetson University football player died Monday evening after collapsing during practice, the school said.
Nick Blakely told coaches at about 7:30 p.m. Monday that he was feeling light-headed and dizzy and had an increased heart rate, officials said.
Police said Blakely was pulled from practice and began drinking water on the sidelines.
A source told Channel 9 that Blakely said his chest was hurting, so his teammates told him to tell a trainer. Blakely lifted his shirt and his teammates thought something didn't look right, the source said.
Police said Blakely collapsed and appeared to have a seizure. Someone started performing CPR on him until he was taken to Florida Hospital DeLand, where he died.
DeLand Mayor Robert Apgar called Blakely's death a tragic loss for the community.
"The city of DeLand joins the Stetson University community in mourning the loss of Nick Blakely," Apgar said. "Our hearts go out to his family, teammates, coaching staff, faculty, students and everybody who called Nick a friend."
The sophomore, who graduated from Archer High School near Lawrenceville, Georgia, was majoring in accounting. The linebacker redshirted last season and didn't see playing time.
Blakely was a three-year letter winner in high school as a running back and safety. He also competed on the school's track team.
Tim Watkins, the high school's athletic director, called Blakely an outstanding student-athlete and an even better person.
"He had a heart of gold and a million-dollar smile that would light up any room," Watkins said. "Nick has left a lasting impact in the halls and on the field at Archer High School. He will be sorely missed."
Blakely's cousin, Kenny Monday, won two Olympic gold medals and was a three-time All-American wrestler for Oklahoma State University.
The Hatters are scheduled to play the Sacred Heart Pioneers Saturday evening in Fairfield, Connecticut. The team will honor Blakely during the game.
Blakely's teammate Reggie Gantt remembered his best friend as someone who could light up a room just by walking through the door.
"He'd walk into a room and just burn it with a smile," Gantt said.
Gantt knew that Blakely would want his team to play and would be there with them in spirit watching the game.
"Oh, for sure," Gantt said. "He would tell us to just keep, keep going."
Counselors have been made available to the school's football players and will also be made available to other students.
---
Story Credit: http://www.wftv.com/news/local/stetson-university-football-player-dies-after-collapsing-at-practice/599787792