Spurs Player's Heart Problem Leads To Screening Young Athletes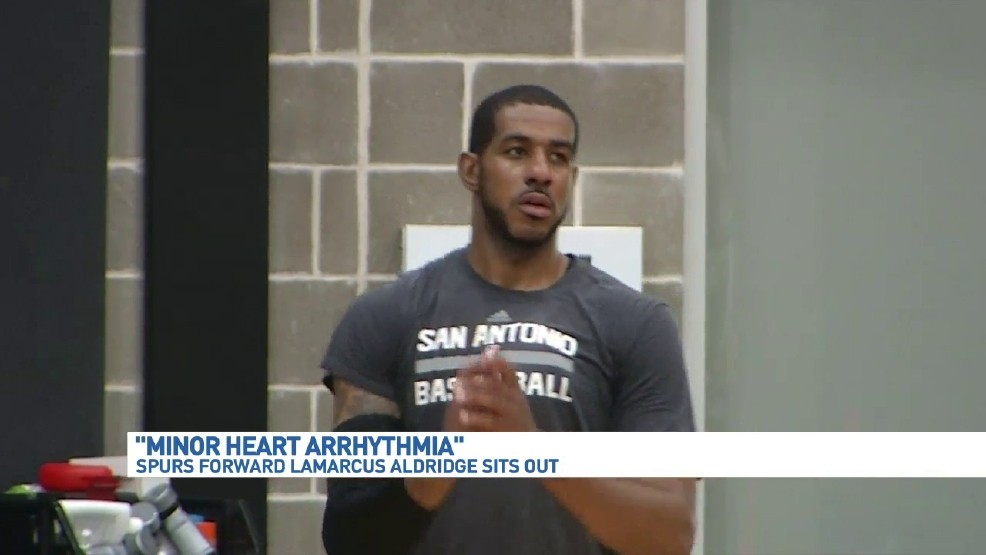 SAN ANTONIO - The benching of a Spurs player with a heart condition is causing some doctors to repeat their recommendation that young athletes be screened for heart problems.
"I have long recommended that kids that are participating in athletics should have an EKG beforehand," said Dr. Charles Machell, a cardiac electrophysiologist, "because of that fact it's one of the known causes for sudden death in athletics."
The Spurs announced on Saturday that forward LaMarcus Aldridge would be out indefinitely after an episode involving a "minor heart arrhythmia," an irregular heartbeat. He was diagnosed a decade ago with Wolff-Parkinson-White syndrome and has missed games twice before for treatment.
Dr. Machell, who hasn't treated Aldridge, says the syndrome is an abnormality that is present from birth. It consists of an extra strand of heart muscle that can cause a sudden rapid heart rate.
"Your heart rate goes from a normal number of, say, 70 beats a minute, and the next beat, it's at 200," he said.
A procedure called a cardiac ablation can correct the problem 97 percent of the time, Machell said. Aldridge has had the procedure done twice before, according to previous reports.
Lightheadedness, fainting and the sense of the heart pounding at a very rapid rate are associated with the syndrome.
"The prognosis for most people with Wolff-Parkinson-White syndrome is very good," Machell said. "They do fine. They just have episodes of tachycardia. If you're a professional athlete, that may be a bigger issue. It is also one of the known causes of sudden death during athletics."
Details of Aldridge's current condition haven't been released. Doctors were examining him Monday. He missed the game.
Dr. Machell said athletes, particularly of high school age, should undergo a heart screening. The nonprofit AugustHeart provides them in the San Antonio area for free. Adults who have not shown symptoms of incredibly rapid heart rate all of a sudden need not be screened, Machell said, because the danger is relatively low, and the condition is uncommon.
---
Story Credit: http://news4sanantonio.com/news/local/spurs-player-heart-problem-screening-young-athletes