'Silent Killer' Heart Conditions: Six Out Of 10 In Danger Of Unnecessary Early Death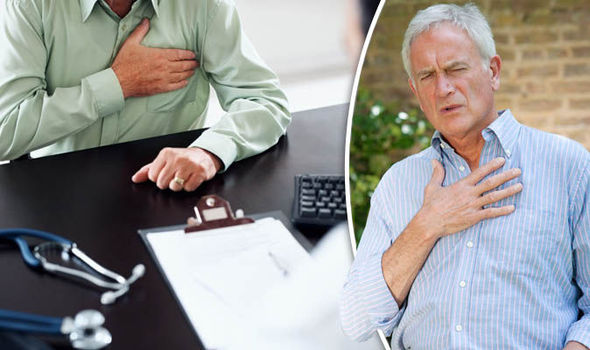 SIX out of 10 patients with inherited 'silent killer' heart conditions are being put in danger of unnecessary early death because GPs are misdiagnosing them with anxiety, according to new research.
Experts at the British Heart Foundation found patients faced long delays before receiving a correct diagnosis, with their symptoms often wrongly attributed to a range of stress-related conditions.
As a result, they were being put in danger of suffering an unnecessary heart attack, the researchers said.
And the misdiagnoses were adding to the problems of cardiovascular disease in the UK - which remains the nation's biggest killer, claiming around 155,000 lives a year.
Dr Mike Knapton, Associate Medical Director at the British Heart Foundation, said: "Inherited heart conditions can be silent killers.
"This means that early diagnosis is essential so people can be put on the right treatment and live a normal life.
"These results show that it can be extremely difficult to correctly diagnose people, meaning it's vital that we raise awareness about the symptoms and diagnostic tests for those most at risk of inherited heart conditions."
He added: "We urgently need to fund more research to identify the faulty genes responsible for these conditions and find new ways to treat people with inherited heart disease."
The BHF, the nation's heart research charity, surveyed people living with an inherited heart condition in the UK and found that of those who experienced symptoms prior to diagnosis, the majority (60per cent) were initially diagnosed with other conditions, putting them at increased risk of sudden cardiac death.
The physical symptoms of stress, anxiety and asthma can be similar to those experienced by people suffering with inherited heart conditions and include difficulty breathing, palpitations, chest tightness and a racing heart rate.
As a result, nearly a quarter (23per cent) of those who were not immediately diagnosed were told they were suffering with stress or anxiety.
Others were diagnosed with conditions such as asthma (7per cent) and epilepsy (5per cent).
More than half (54per cent) had to wait more than two years before they were finally diagnosed with a heart condition.
Latest estimates suggest around 620,000 people across the UK are carrying faulty genes which, if undetected, could put some at risk of a deadly heart attack or cardiac arrest.
However many are continuing to go undiagnosed.
The BHF now says that medical professionals and patients need to be more aware of the signs of these deadly conditions, and is calling and for more research in to identifying the genetic faults responsible.
While genetic testing for families at risk can help diagnose some of these conditions, many of the genes responsible remain a mystery.
"Around one in five (17per cent) of respondents said that genetic testing helped with their diagnosis compared to seven out of ten (67per cent) who were eventually diagnosed through an ECG or echocardiogram.
Discovering more of these genetic faults could lead to quicker and simpler ways of diagnosing these deadly conditions, according to the charity.
Inherited heart conditions can affect people of any age at any time in their life. High risk patient includes those who have a first degree relative with an inherited heart condition or present with specific symptoms.
Each child of someone with a dominantly inherited heart condition has a one in two chance of inheriting it.
For many families, the first sign there's a problem is when someone dies suddenly with no obvious cause or explanation.
Shannon Donovan, 20, from Croydon, was initially diagnosed with epilepsy before discovering she had the condition catecholaminergic polymorphic ventricular tachycardia (CPVT). Her father was also subsequently diagnosed with the condition.
She said: "When I kept collapsing as a child, doctors first thought I had epilepsy. But after four years, when I continued fainting, we discovered that I actually had the inherited heart condition CPVT.
"It was terrifying to find out that I was at risk of suffering a cardiac arrest. Luckily after I was diagnosed they tested my family and discovered that my father also had the condition.
"It's really important that people are aware of the symptoms and any history of heart problems in the family."
One such hidden deadly heart condition, hypertrophic cardiomyopathy, claimed the life of the late Sir David Frost's seemingly fit son Miles in 2015 at the age of just 31.
A special Fund was subsequently founded in his name to raise awareness of the condition, which he had inherited from his father but had never been detected or diagnosed during this lifetime.
Each week in the UK, around 12 seemingly healthy people aged 35 and under are victims of sudden cardiac death, largely due to these devastating conditions.
These include cardiomyopathies, heart rhythm disturbances and very high cholesterol levels.
---
Story Credit: http://www.express.co.uk/life-style/health/824719/silent-killer-heart-conditions-danger-early-death-genetic-diseases