Sheriff Closes Case of College Student's 2012 Death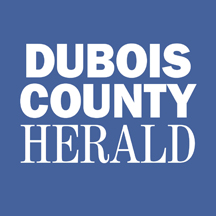 KOKOMO — A central Indiana sheriff's department has closed its investigation into the mysterious 2012 death of a 19-year-old college student.
Tanner Barton was a Marian University student when he was found dead in April 2012 at a rural home where he was staying with friend. The Howard County Sheriff's Department says no criminal charges will be filed in the Kokomo man's death, which has been ruled as accidental.
The Kokomo Tribune reports an independent review found Barton was obese and had an enlarged heart that left him at risk of sudden cardiac death.
Police say Barton collapsed because of a medical event and landed in a position that prevented him from breathing adequately.
Michele Barton says she still has unanswered questions about her son's death.
---
Story Credit: https://duboiscountyherald.com/b/sheriff-closes-case-of-college-students-2012-death