She Lost Her Daughter to a Heart Defect. Now She's Working to Prevent Such Tragedies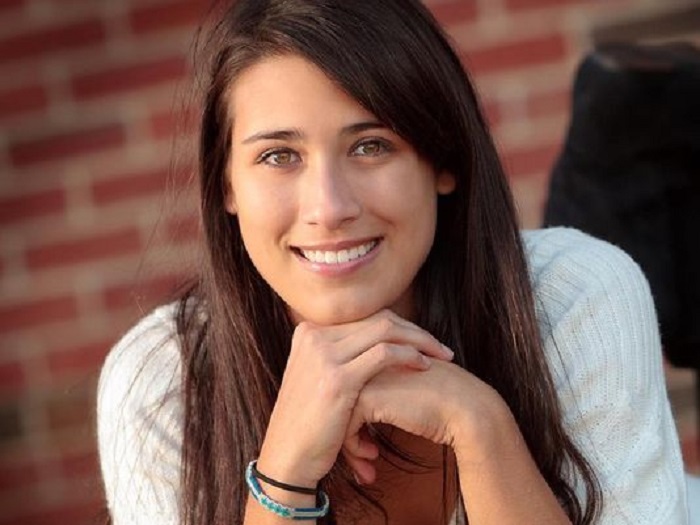 Did you ever wish someone you met could be introduced to the rest of the world? For me, Julie Walker is one of those people. Julie has taken a tragic event in her life and turned it into an initiative I was proud to be a small part of earlier this month.
Peyton Walker, Julie's daughter, was a graduate of Trinity High School in Camp Hill and a sophomore at King's College. Her goal was to be a physician assistant. On Nov. 2, 2013, Peyton's young life was unexpectedly cut short by sudden cardiac arrest. Hypertrophic cardiomyopathy, a genetic heart condition for which she was under a doctor's care, was believed to be the underlying cause of her sudden cardiac arrest.
No parent wants their child to precede them in death. From that tragedy, Julie Walker, whose own HCM diagnosis requires her to have an implanted defibrillator, took the energy and passion that embodied everything her daughter did and created the Peyton Walker Foundation. As director of the foundation, Julie's goals are to educate the public about sudden cardiac arrest and provide free medical screenings for heart health.
She and her team perform free SCA screening events in the southcentral Pennsylvania area, using local facilities and enlisting medical groups who donate their time and equipment. If such an endeavor sounds simple, believe me when I say it is not. There are a lot of moving parts, and all of them - including February weather - needed to work in harmony on Saturday, Feb. 10, at Apple Hill Medical Center.
What transpired that day would never have happened without a compassionate group of more than 60 volunteers that included physicians, nurses, medical technicians and support staff from WellSpan Health and Penn State Children's Hospital, plus many of our fellow York County neighbors who donated their time to welcome and escort students and their parents. Judging from prior events, Julie estimated our screening could handle 225 students in the six-hour block of time we were allotted, and that's how many names pre-registered.
Every student began the screening with a basic check of their blood pressure, height and weight. They then underwent an electrocardiogram, which monitors heart rhythm, blood flow to the heart muscle and other possible abnormalities. The third examination every student received involves a medical technician listening closely for extraneous sounds that could signify an enlarged heart or malfunctioning valve.
While the doctors were examining and conferring on individual test results, students received a basic course in cardiopulmonary resuscitation and the use of an automated external defibrillator. This instruction taught them valuable practical skills they will hopefully never use, but will be prepared to employ should an emergency arise.
From there, parents and their children were either given a clean bill of heart health or told a closer look was warranted. In the latter case, an echocardiogram to assess the overall heart function was the next step. If an even more detailed exam was deemed necessary, students and their parents then met with cardiac physicians to discuss a possible follow-up visit.
That day, most students left Apple Hill following the basic examination. Of those that didn't, 40 underwent an echocardiogram and 15 were asked to follow-up with their physician. There were also five "significant findings," conditions for which surgical intervention might be indicated.
Knowledge is power, even when that knowledge might not be what you want to hear. That day, I heard a lot of thank yous from parents who were glad this event was held. I also hugged and cried with a mother whose child was diagnosed with cardiomyopathy, a condition which puts them at increased risk for sudden cardiac arrest. My prayer is that this mother and child, like everyone who attended the screening, can one day, long into the future, look back and be thankful for Feb. 10, 2018.
In her emails, Julie Walker's signature is followed by these words - "Checking Hearts, Protecting Hearts and Saving Lives. The Beat Goes On." Peyton Walker's death is a tragic inspiration for her mother; however, her memory is very much alive in Julie's life's work. May we all be similarly inspired, no matter what the circumstances.
---
Story Credit: https://www.ydr.com/story/opinion/columnists/2018/02/14/she-lost-her-daughter-heart-defect-now-shes-working-prevent-such-tragedies-column/338107002/