Seniors Learn To Be Heart Smart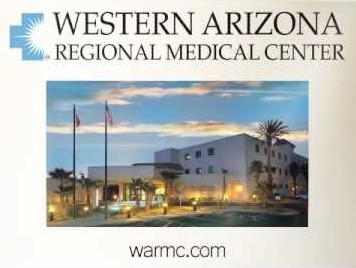 BULLHEAD CITY — A group of Bullhead City seniors are no longer waiting for help to arrive, in the event of a heart attack.
Through Senior Circle, a wellness program offered by Western Arizona Regional Medical Center, seniors participate in a variety of activities including health classes. The December Lunch 'N' Learn topic was cardiopulmonary resuscitation — commonly known as CPR.
"I thought this was one of the best presentations I've ever been to," said Senior Circle member Lila Jo Nelson.
WARMC's Director of Education Heidi Greenman and Chief Nursing Officer Tara Barth conducted the CPR class, which included a lesson in using an automated external defibrillator.
Members learned that at any age, they are capable of helping a person in sudden cardiac arrest.
"You, call 9-1-1. You, find an AED," Barth called out, pointing to individuals as she began her demonstration of the steps necessary to perform CPR.
Barth directed the group to check the non-responsive patient for a pulse before beginning CPR. Mouth to mouth resuscitation is no longer recommended as a step for CPR — for the non-professional — according the American Heart Association.
Hard, fast chest compressions alone have been found to be effective in keeping blood flowing into vital organs, until professional help and an AED device arrive.
The technique, called hands-only CPR, involves giving a heart attack victim 100 chest compressions per minute until emergency responders arrive.
"As a senior, what if I'm not strong enough to perform chest compressions?" Nelson asked. "Then get someone else to begin compressions and you find the AED," Barth advised.
While performing CPR is essential to keeping oxygen-rich blood flowing, an AED device is also necessary to restoring a regular heart rhythm during sudden cardiac arrest. It is designed as an easy to operate tool for someone with no medical background. The device analyzes the heart's rhythm and, if necessary, it delivers an electrical shock which helps the heart re-establish an effective rhythm.
These units are fully automated so the lay person can place the well-illustrated sticky pads on the victim's bare chest and follow the device's verbal instructions to provide the life-saving shock.
AED devices are now widely available for use in major retail stores, Greenman said, advising the seniors to notice signage indicating availability in local stores.
Sudden cardiac arrest is the most common cause of death in the United States. Heart Disease ranks higher in cause of death than all types of cancer combined and Mohave County has the highest rate of heart disease in Arizona, by a significant margin, according the Centers for Disease Control and prevention.
For many people their first indication of heart disease is a heart attack. Symptoms of a heart attack include:
Chest pain or discomfort.
Upper body pain or discomfort in the arms, back, neck, jaw, or upper stomach.
Shortness of breath.
Nausea, lightheadedness, or cold sweats.
"What I understand now is that trying to give CPR is important — that doing something is better than doing nothing," said Nelson. "I feel less frightened now, about trying to help someone."
Senior Circle is a membership organization open to community members and winter visitors aged 50 and older. Health education, social opportunities and trips are organized by the group. Members also receive additional benefits while hospitalized at WARMC and discounts at many local merchants.
Membership and upcoming class information is available from Jena Morga, Senior Circle adviser, at 763-0282.
Story Credit - Mohave Daily News at http://www.mohavedailynews.com/news/seniors-learn-to-be-heart-smart/article_3e905556-c4f6-11e6-87b1-97e8ba37be78.html