Screenings for HHS Students to Help Fight Sudden Cardiac Arrest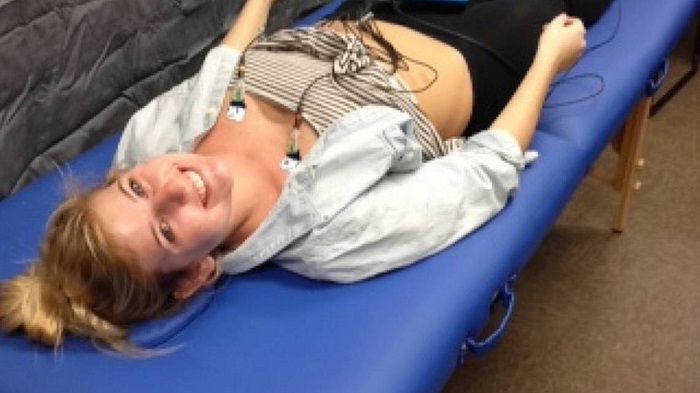 As another step in their fight to raise awareness about cardiac health, a local organization will provide heart screenings to local teens at a discounted price.
The Greg Holthaus Memorial Fund and mCore have co-sponsored an event that will provide cardiac screenings on Aug. 6 at Highland High School, located at 12760 Troxler Ave. in Highland.
The screenings, which are usually cost $80, will be offered for $20 to all HHS students. Spots are limited so registration is required. To register visit mcoreathletes.com.
The Greg Holthaus Memorial Fund was created in the name of the Highland High School graduate by his family.
"Most people believe that heart related issues only happen to older people," said Gail Holthaus, Greg's mother and the founder of the organization.
Holthaus, who played baseball and football during his time as a bulldog, suddenly passed away five months after his high school graduation. His death was due to undiagnosed hypertrophic cardiomyopathy, a hereditary disease that thickens the heart walls. The disease can lead to an unexpected failure of the heart known as sudden cardiac arrest.
Regular sports screenings are not sensitive enough to have detected Holthaus's cardiac problem.
"If this screening would have been available to Greg his condition would have been detected and he would be with us today," Holthaus said .
The foundation works to spread awareness about heart health through numerous channels.
In addition to hosting cardiac screenings for youth, the organization has partnered with HSHS St. Joseph's Hospital in Highland to sponsor CPR classes and has purchases automated external defibrillators (AED) for various community organizations, including Highland High School.
The organization also hosts an annual Wiffle Ball tournament as its main fundraiser. This year the tournament will be on Oct. 6. Since the last tournament, Holthaus said the fund has donated four AED devices, and plans to donated about two to three more this year. The organization has also trained 75 people in CPR.
If you know a Highland High School student, the organizations ask that you encourage them to attend the screening especially if they are exhibiting symptoms such as shortness of breath, chest discomfort or fainting.
For more information about the Greg Holthaus Memorial Fund or on the upcoming wiffle ball tournament visit the organization's Facebook page.
---
Story Credit: https://www.bnd.com/news/local/community/highland-news-leader/article215937215.html
---
Since you're here, we have a small favor to ask. Requests from schools and districts for our screening services are growing, which means that the need for funds to cover the cost of those services is also growing. We want to make our services available to those who request it and beyond, so you can see why we need your help. Safebeat heart screenings take a lot of time, money, and hard work to produce but we do it because we understand the value of a child's life, PRICELESS!
If everyone who reads this likes it and helps fund it, our future would be more secure. For as little as $1, you can support Safebeat and it only takes a minute. Make a contribution. -The SafeBeat Team