Screenings Can Reveal Cardiac Abnormalities in Teens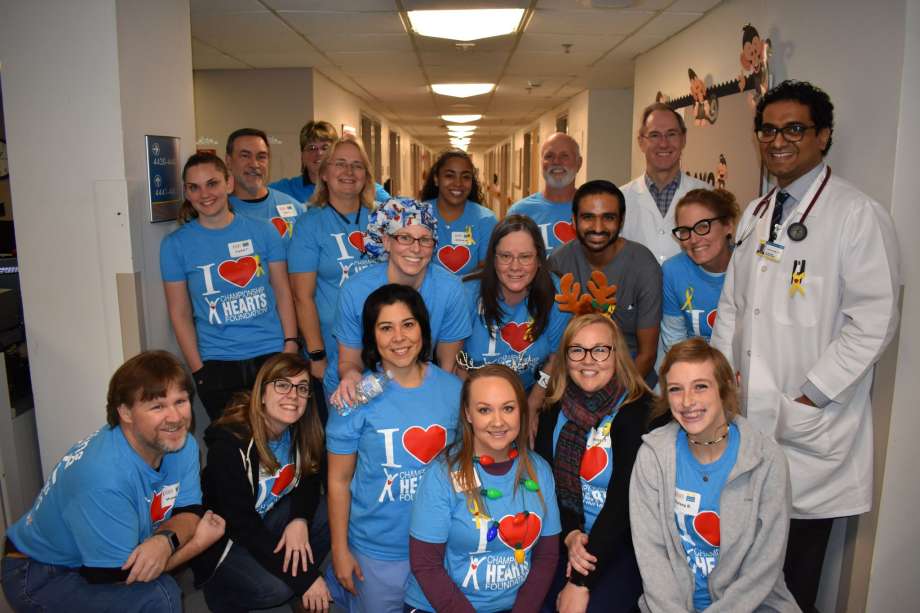 More than 300 teenagers, parents, community volunteers, medical technicians and local cardiologists participated in the free teen heart screening Saturday at Midland Memorial Hospital. The screenings were offered through a partnership between MMH and Championship Hearts Foundation, an Austin-based nonprofit agency. The mission of Championship Hearts -- which will offer the screenings again next month -- is to reduce the incidence of sudden cardiac death in Texas teens.
Cardiac disease is the No. 1 cause of death in the U.S., yet the adolescent population is not one that is usually screened for heart abnormalities. The leading cause of sudden cardiac death in active youth is hypertrophic cardiomyopathy (HCM), a serious heart condition that affects 1 in 500 of the general population. HCM doesn't have any symptoms, and sudden cardiac arrest is usually the first sign of any trouble. During the last 19 years, Championship Hearts has screened more than 25,000 Texas youth and has determined on average, 1 in 250 has a condition known to cause sudden cardiac death.
The free heart screening offered by Championship Hearts Foundation includes a 12-lead electrocardiogram (ECG) and a limited echocardiogram (ECHO), two tests not usually part of standard pre-participation medical examinations for adolescents. The estimated cost of these tests is $700, but through the foundation, the screenings are offered free to 14- to 18-year-olds. The tests are non-invasive and painless.
Although designed to detect HCM, the screening can also reveal other serious heart abnormalities such as long QT syndrome, Wolff Parkinson White syndrome and bicuspid aortic valve. The Championship Hearts screening program is recognized by the Texas Chapter of the American College of Cardiology as a quality initiative.
Close to 200 Midland teens received the heart screening that provides important baseline health knowledge for those students and their families. Local volunteer cardiologists provided immediate screening results to appreciative parents, and six students were referred for further pediatric cardiology evaluation for a variety of suspected conditions. For most of the attendees, the entire process was complete in about one hour.
The Championship Hearts Foundation and MMH will offer the free Teen Heart Screening 9 a.m.-1 p.m. Jan. 12. Pre-registration is available online at www.ChampHearts.org, or by calling the foundation at 888-884-6945 or 512-900-3243.
Volunteer opportunities are available via links on the Foundation website.
Michelle Garcia is executive director of Championship Hearts Foundation.
---
Story Credit: https://www.mrt.com/news/health_and_wellness/article/Screenings-can-reveal-cardiac-abnormalities-in-13476051.php
---
Since you're here, we have a small favor to ask. Requests from schools and districts for our screening services are growing, which means that the need for funds to cover the cost of those services is also growing. We want to make our services available to those who request it and beyond, so you can see why we need your help. Safebeat heart screenings take a lot of time, money, and hard work to produce but we do it because we understand the value of a child's life, PRICELESS!
If everyone who reads this likes it and helps fund it, our future would be more secure. For as little as $1, you can support Safebeat and it only takes a minute. Make a contribution. -The SafeBeat Team