Heart Foundation Encourages School Administrators to Screen Athletes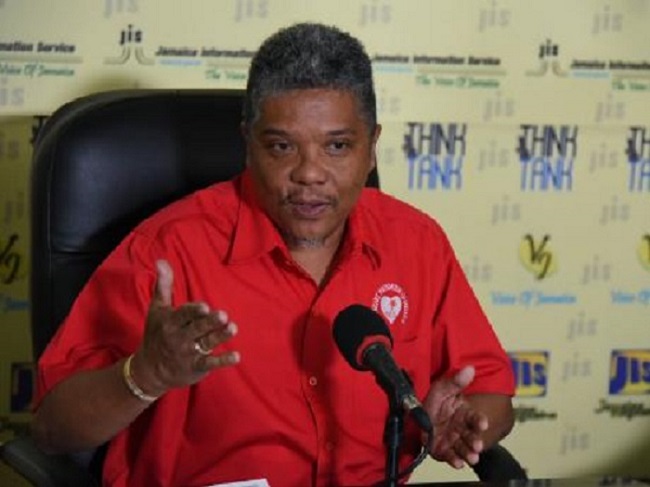 Consultant, Emergency Health and Director at the Heart Foundation of Jamaica (HFJ) Dr Hugh Wong is reminding school administrators to ensure that active students, such as athletes, are screened to ascertain risk for sudden cardiac arrest.
Wong was speaking against the background of Cardiopulmonary Resuscitation (CPR) Awareness Week, which is being observed from June 17 to 23.
Speaking at a recently held JIS 'Think Tank', he highlighted the importance of ensuring the well-being and safety of students participating in physically demanding activities.
"Screenings will give an indication of the condition of the students' hearts and their readiness to participate in their respective sporting activities," he explained.
While the Inter-Secondary School Sports Association (ISSA) currently plays an active role in seeking funding to cover screening costs for students, parents are implored to do their part to ensure the well-being of their children.
The HFJ has also been partnering with a number of primary and secondary institutions to train teachers in administering CPR in order to respond readily to cases of sudden cardiac arrest.
Senior Manager, Health Administration, HFJ Nola Philpotts-Brown pointed out that while the Foundation continues to advocate for CPR training, it is pushing even harder for the necessary pre-participation screening to be carried out to prevent the need for a response to cases of sudden cardiac arrest.
"It is one thing for us to be able to respond, but we want to be able to detect any issues that may exist prior to the children participating in the various activities," emphasised Philpotts-Brown.
---
Story Credit: http://jamaica-gleaner.com/article/news/20180619/heart-foundation-encourages-school-administrators-screen-athletes