School Screening Saves Life of 17 Year Old Girl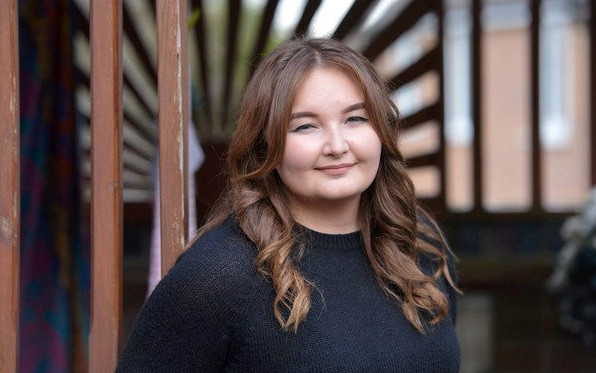 A STUDENT told she had a major heart defect after attending a school screening has been fitted with a life-saving pacemaker – at the age of just 17.
Lucy Smith was rushed to A&E after tests revealed a block was sending her heart rate dangerously low.
Within 11 days the teenager was in the operating theatre having the pacemaker put in.
She has now made a complete recovery and is encouraging other young people to get attend screenings.
Lucy, who lives in Waterhayes, Newcastle-under-Lyme, Staffordshire, said: "It's incredible to think I had no idea there was anything wrong until I went to the screening.
"It's scary what could have happened. Everyone should have these test. You never know, it could save your life."
Lucy was persuaded by her mum Tracey Smith, 43, to go to the Cardiac Risk in the Young (CRY) screening at a local school on September 3.
The event had been paid for by the family of popular postman Daniel Hughes, 28, who was found dead at his home in Bignall End, Staffordshire, in March last year.
Lucy was rushed to the Royal Stoke University Hospital after cardiologist Dr Lynne Miller immediately noticed something seriously wrong with the teen's heart.
Lucy, who is studying French, German and History at A-Level, said: "As far as we saw it was just routine.
"We had no suspicions but we had heard there had been a local tragedy with Dan Hughes.
"I had an ECG and the cardiologist said there was an abnormality but they did another just to be sure.
"I was really shocked, it was scary that I was being told this when I felt fine. I didn't feel that I had a heart condition.
"I went straight to A&E and they got me into a cardiology ward.
"The doctors deliberated about what should happen because of my age and then recommended a pacemaker.
"It was quite daunting because I didn't know much about pacemakers. All I knew was they were used mainly in older people.
"It was fitted directly into my heart. I can feel it's there but it's not uncomfortable. It doesn't affect my day-to-day activities."
Lucy's mum Tracey is also urging others to get tested.
She said: "I would encourage anybody to get their child tested and to search out for opportunities to do so.
"I'd also ask people to support CRY who put on these sessions.
"In an ideal scenario, screenings would be compulsory in school. It would pick up abnormalities before anything terrible happened."
The family of tragic Daniel Hughes raised £7,000 to put on the two-day screening last month where 200 young people were tested.
They have raised enough cash to provide an annual screening weekend for the next five years.
Daniel's dad David, 58, said: "Having lost our son we wanted to prevent this from happening to other families.
"The fact the screenings caught Lucy's condition highlights their importance.
"This is the first screening we've had in Daniel's name and we're very proud of his legacy.
"It won't change things but the fact we've been able to save another family from what we went through has made everything worth it.
"Everyone who has helped us raise the money should be proud of themselves as well."
Cardiac Risk in the Young now screens around 23,000 young people every year.
Chief executive Dr Steven Cox said: "Lucy's recent experience illustrates the absolute importance of CRY's screening programme.
"We were all relieved once we heard from Lucy's parents that she had been successfully treated after a swift referral process.
"We are only too aware the diagnosis of a cardiac condition can be a huge shock for the young person being tested as well as the family and friends.
"This was particularly the case for Lucy as it was clear to our doctor on the day, Dr Lynne Miller, something was very wrong and immediate action was required to prevent a potentially catastrophic event.
"When someone is identified with a condition, it reinforces everything that we are trying to achieve at CRY in helping to save young lives.
"I'd like to wish Lucy well in her recovery and thank her and her family for helping us to spread the word."
Story Credit: Emma Lake - The Sun
https://www.thesun.co.uk/news/1936226/girl-17-fitted-with-life-saving-pacemaker-after-school-sceening-spots-major-heart-defect/