Sudden Cardiac Death in Young Athletes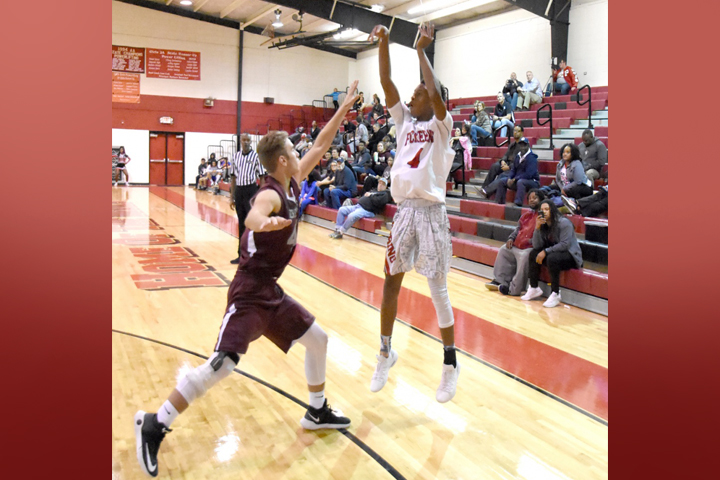 In January, a student athlete at Spartanburg High School in South Carolina collapsed after a basketball game against rival Riverside. Two coaches performed CPR and used a defibrillator until paramedics arrived. The teenager survived. Less than a month earlier at John Bowne High School in Flushing, Queens, New York, a student athlete, who his mother described as "healthy as you could imagine" collapsed during basketball practice. Sadly, coaches were unable to revive him. It was later determined Lenny Pierre, the New York student, had a major blood vessel in his heart that was in an abnormal location, resulting in sudden cardiac arrest. He was only 16.
Sudden cardiac events can occur in seemingly healthy young people in their teens or twenties, including young servicemembers. "Being in the military, you are signing yourself up for an active lifestyle, and I think most people want that," said Army Lt. Col. Erik Johnson, a pediatric cardiologist at Walter Reed National Military Medical Center in Bethesda, Maryland. "I think that's encouraged in dependents as well. Any accurate information is helpful in making sure families know what to look for in their kids so they get them to appropriate providers if necessary."
Johnson said there are several possible causes of sudden cardiac death in young competitive athletes, such as hypertrophic cardiomyopathy or HCM. "It is actually fairly common in the general population," said Johnson. "About 1 in 500 people have this, and it accounts for about a third of sudden cardiac death in young athletes."
While HCM is hereditary, other cardiac conditions are not, such as the coronary artery abnormality that caused Lenny Pierre's death. "A coronary artery that doesn't come off where it normally should causes another 15 to 20 percent of sudden cardiac death," said Johnson. "Overall, more than 50 percent of the cases of sudden cardiac death in young athletes are caused by either HCM or coronary artery abnormalities."
Heart problems in young people often go undetected, leaving providers to look for clues. "A provider could look at a child and suspect Marfan syndrome," said Johnson. According to the National Institutes of Health, Marfan syndrome is a disorder that affects the connective tissue and may result in abnormalities such as dilation and rupture of the aorta, a catastrophic and often fatal event. Johnson added that a diagnosis of Marfan syndrome would mean exercise restrictions for the child.
Other causes of sudden cardiac issues in athletes include arrhythmias, myocarditis, and congenital heart disease. Arrhythmias are irregular heartbeats (too fast or too slow) which could be genetic or the result of a direct blow to the chest by a batted ball or an on-field collision. Myocarditis is an infection of the muscle of the heart that affects the heart's ability to pump well. Congenital heart disease encompasses a number of structural problems of the heart that a child may be born with.
Johnson urges parents of young athletes and their coaches to be aware of signs and symptoms that indicate the need to see a provider before a catastrophic event. These include:
Chest pain with exertion every time a child tries to run or participate in some other kind of aerobic activity
Irregular heartbeat, where a child complains that the heart is beating too fast or too slow, or is skipping beats
Loss of consciousness during exercise
Decreased exercise tolerance, where a child feels fatigued with a level of exercise that was previously routine
"The American Heart Association and the American College of Cardiology have put out guidelines looking at sports participation in patients who have [diagnosed] cardiac disease," said Johnson. The guidelines, updated in 2015, list recommendations and restrictions for competitive athletes who engage in "vigorous training" while living with 15 different classifications of heart conditions.
While this information may be alarming, parents just need to be vigilant. Cases of sudden cardiac death in young athletes are exceedingly rare, with about 1 occurrence in 80,000 – 100,000 children per year, according to Johnson. In an otherwise healthy child, there is no need to place restrictions on activities or sports due to the remote possibility that something bad could happen.
There is clear evidence that activity like sports participation improves both the physical and mental health of children. "Some of the best screening we can do is to ask, 'do they have symptoms?' said Johnson. "The answers can clue you into looking deeper into some of these uncommon things." Uncommon things that could save a life.
---
Story Credit: https://health.mil/News/Articles/2019/03/07/Sudden-cardiac-death-in-young-athletes
---
Since you're here, we have a small favor to ask. Requests from schools and districts for our screening services are growing, which means that the need for funds to cover the cost of those services is also growing. We want to make our services available to those who request it and beyond, so you can see why we need your help. Safebeat heart screenings take a lot of time, money, and hard work to produce but we do it because we understand the value of a child's life, PRICELESS!
If everyone who reads this likes it and helps fund it, our future would be more secure. For as little as $1, you can support Safebeat and it only takes a minute. Make a contribution. -The SafeBeat Team