Save A Life Using an AED Machine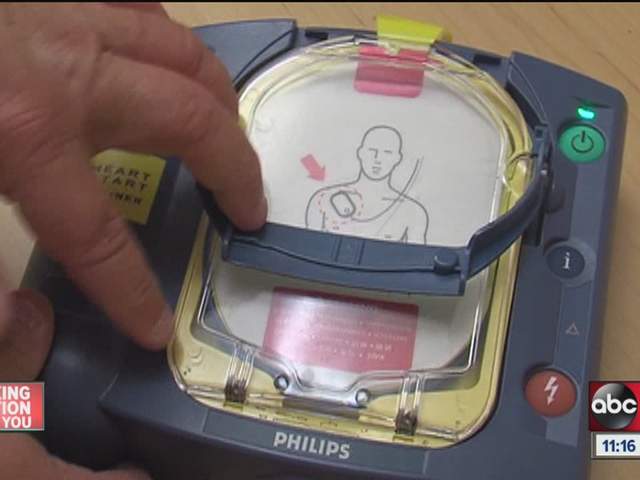 EL PASO, Texas - Sudden cardiac arrest is one of the leading causes of death in the U.S. Over 350,000 people will suffer from sudden cardiac arrest this year. It can happen to anyone, anytime, anywhere and at any age. According to the American Red Cross, AED is the only effective treatment for restoring a regular heart rhythm during sudden cardiac arrest and is an easy to operate, even for someone with no medical background.
If someone was unresponsive and you had access to an AED (Automated External Defibrillator) would you know what to do?
Despite the fact that most AED's are different styles and models, they are all universally made to be user-friendly and easy to operate.
Each device comes with written instructions and picture instructions.
As always, call 911 first.
The first step: make sure the scene is clear and dry, since an electric shock is about to be delivered. Then, turn on the machine and wait for it to prompt your next action. The machine will tell you where to apply the pads to the chest. Once the pads are connected, press the "on" button, and the machine will analyze the patient's heart rhythm. There is no need for the rescuer to know what kind of rhythm the heart is in. The machine will determine whether an electric shock is needed to restore an effective rhythm.
The machine will also tell rescuers when to begin CPR.
There are many stories of AED's helping to save a life. In fact, five students saved a teacher's life at the Noble Activity Center Pool, using an AED. "We hooked him up to the AED, and it administered a shock. His color started coming back, and he started breathing. Without that AED, we would have lost him."
---
Story Credit: http://www.kvia.com/news/save-a-life-using-an-aed-machine/742811546