Robert Wood Johnson University Hospital To Hold Free Cardiac And Concussion Screening For Athletes On Feb. 4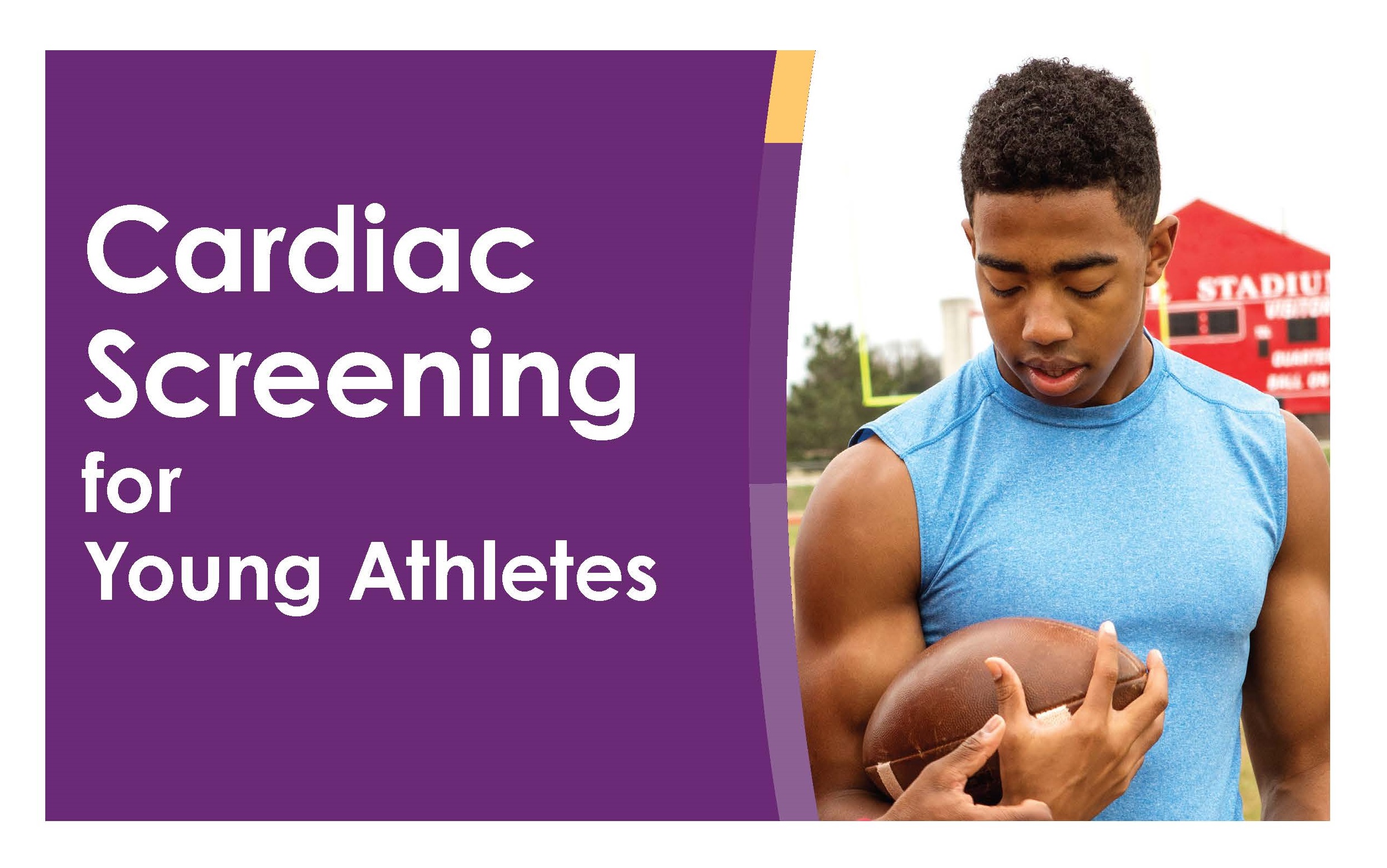 SOMERVILLE– Free cardiac and concussion screenings for young athletes ages 14 to 18 will be held on Saturday, Feb. 4, 2017 from 7:30 a.m. to 12:30 p.m. at Robert Wood Johnson University Hospital Somerset (RWJUH) Family Practice, 110 Rehill Avenue in Somerville.
RWJUH Somerset cardiologists, nurses and technicians will conduct the evaluations, which include a cardiovascular history and physical exam, blood pressure screening, body metrics and an electrocardiogram. In addition, an echocardiogram can be performed if indicated. Results will be given to students to share with their personal physicians.
The screenings look for major abnormalities known to cause sudden cardiac death (SCD), such as cardiac arrest. SCD is an unexpected death caused by ventricular fibrillation (an irregular heart rhythm from the lower chambers of the heart) and is almost always fatal. Sudden cardiac death affects an average of one in 100,000 student athletes nationwide each year.
"Young athletes are at an increased risk for suffering from SCD compared to their non-athlete peers. In fact, about 3,000 young people die from sudden cardiac arrest each year," said Steven Georgeson, MD, cardiologist at RWJUH who is leading the screenings. "If a young athlete goes untested, the combination of physical exercise and an underlying heart disorder can trigger cardiac arrest or lead to potentially irreversible consequences. Obtaining screenings is an important step in preventing serious or fatal injury for your loved ones."
In addition to screening for abnormalities which cause SCD, the cardiologists will assess the student's risk for future heart problems based on their weight and blood pressure.
A free ImPACT baseline concussion test will also be available for athletes in grades six to 12. This is a non-invasive, computerized exam that provides useful information for evaluation and rehabilitation of the young athlete in the event of a future brain or head injury. In order to best assess when a young athlete is able to return to play and normal activities following a concussion, it is helpful to have a baseline evaluation of the athlete before an injury occurs.
The number of concussions in high school sports has doubled in the past five years. Studies indicate that students participating in sports such as football, soccer, volleyball, basketball, wrestling, baseball and softball are most at risk.
RWJUH also offers a Concussion Recovery Program that is comprised of a team of specialists using cutting-edge research and a wealth of physical medicine experience to address short and long-term symptoms of concussions and helps individuals get back to normal life and sport activities as quickly and safely as possible. Post-concussion care includes a physician evaluation, ImPACT post-injury testing and physical therapy. For more information about the Concussion Recovery Program at RWJUH, visit www.rwjuh.edu/ssp/concussion-recovery-program.aspx.
A parent or guardian must accompany each student to the cardiac and concussion screenings. Appointments are required and can be made by calling 908-685-2814. The cardiology department at RWJUH Somerset has been screening local high school athletes since 2009 and has screened more than 800 students. For more information on screenings, visit www.rwjuh.edu/athletescreening.
About Robert Wood Johnson University Hospital
Robert Wood Johnson University Hospital (RWJUH) is a 965-bed academic medical center with campuses in New Brunswick and Somerville.  Its Centers of Excellence include cardiovascular care from minimally invasive heart surgery to transplantation, cancer care, stroke care, neuroscience, joint replacement, and women's and children's care including The Bristol-Myers Squibb Children's Hospital at Robert Wood Johnson University Hospital (www.bmsch.org).
As the flagship Cancer Hospital of Rutgers Cancer Institute of New Jersey and the principal teaching hospital of Rutgers Robert Wood Johnson Medical School in New Brunswick, RWJUH is an innovative leader in advancing state-of-the-art care. A Level 1 Trauma Center and the first Pediatric Trauma Center in the state, RWJUH's New Brunswick campus serves as a national resource in its ground-breaking approaches to emergency preparedness
For more information, visit us online at www.rwjuh.edu.
---
Story Credit: http://www.gmnews.com/2017/01/04/robert-wood-johnson-university-hospital-to-hold-free-cardiac-and-concussion-screening-for-athletes-on-feb-4/