EDITORIAL: Require AEDs for Youth Sports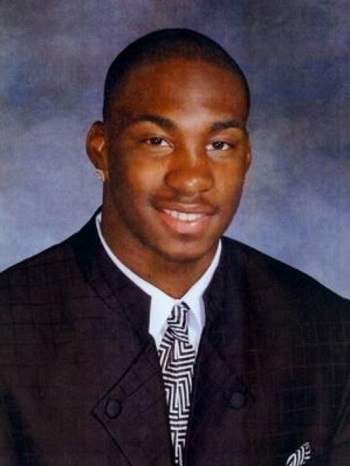 When a Colonia High School basketball player collapsed on the court at Edison High School in January 2016, coaches and trainers knew right away what needed to be done to save his life. They quickly retrieved the portable automated external defibrillator (AED) that was positioned outside the gymnasium, and Edison's certified athletic trainer Tim Root applied the device, reviving the player.
It was a heroic effort by Root, Edison physical education teacher Mark Blevins, Colonia coaches Joe LaSala and Tyler Jackow, and Edison coach Chris Banos, all of whom contributed to the emergency response. But it wouldn't have been possible without the AED, which state law now mandates be available near gyms and athletic fields at every K through 12 public and private school.
It wasn't so long ago when the Colonia player may well have died on that court because a defibrillator wasn't immediately accessible. It took the deaths of several young area athletes from previously undetected heart conditions, including Edison's own Kittim Sherrod, a football star who died from cardiac arrest during training for track in 2009, to motivate legislative efforts requiring the AEDs and appropriate training in their use. What became known as Janet's Law – named after 11-year-old Janet Zilinski of Warren, a cheerleader who died from cardiac arrest in 2006 – took effect in 2012.
Those requirements SHOULD be extended to youth sports programs across the state. But lawmakers have thus far been reluctant to act, noting the potential for added membership costs and difficulty finding coaches willing to take on the additional training and responsibility.
Maybe they're right about the cost, and the coaching concerns. It doesn't matter. If requiring AEDs saves just one life, it's worth any of the related hassles.
The Kittim N. Sherrod Foundation, along with the Marisa Tufaro Foundation, have joined forces to fill a tiny bit of the void, donating an AED and related training to the North Edison Shamrocks Pop Warner football and cheerleading program. The Sherrod foundation supports research and awareness programs for sudden cardiac arrest. The Tufaro foundation is dedicated to helping children in need throughout Middlesex County. Marisa Tufaro died in 2017 at the age of 13 after a lifetime of heart complications.
The Shamrocks donation also advances the work of the Sean Fisher Memorial Foundation, named after a 13-year-old Bergen County athlete who died from sudden cardiac arrest while playing football. The Fisher foundation has donated AEDs to several sports leagues.
The efforts of all of these foundations and others are welcome and deserve high praise, but they only go so far. If lawmakers are worried about the impact of an unfunded mandate for youth sports leagues, they might try offering up a bit of grant money to help defray the costs. Whatever it takes, however, we cannot wait until after a child dies on a playing field or in a gymnasium somewhere because the adults in charge didn't feel like spending the money for a life-saving tool.
---
Story Credit: https://www.dailyrecord.com/story/opinion/editorials/2018/06/25/editorial-require-aeds-youth-sports/36367487/