Rep. Pallone Re-Introduces Bill to Curb Sudden Cardiac Death in Students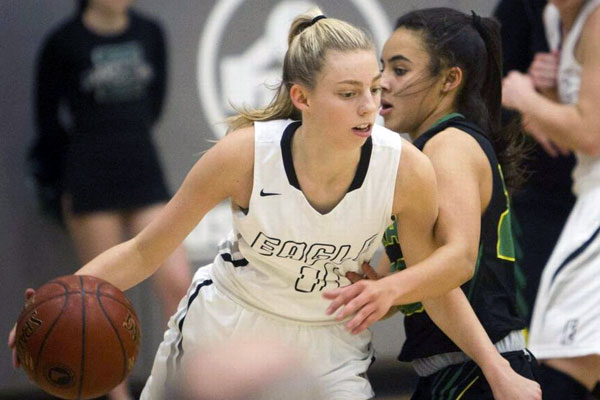 A Garden State congressman is seeking to reduce the number of students killed by sudden cardiac arrest, a leading cause of death in American schools and one that ends the life of a student athlete every three to four days, according to federal data.
Rep. Frank Pallone, (D-NJ) and state Sen. Patrick Diegnan, (D-Middlesex), joined student athletes, school officials, and healthcare advocates at Metuchen High School on Monday to introduce federal legislation that would require more public education about the condition, lead to the development of guidelines for more effective cardiac screening and school response to emergencies, and expand research into the condition.
Sudden cardiac arrest, or SCA, kills hundreds of thousands of Americans each year, including some 7,000 children. The list includes Holmdel high school student Jack Baily Clarence Dowd, who died in September of an undiagnosed heart condition while playing lacrosse; Nicole Trott, an Old Bridge teen who died in 2011, prompting her mother to create a foundation in her name; and Kittim Sherrod, an Edison High School student and football star who was killed by a sudden heart attack in 2009, during track practice.
Increasing awareness
While some of these victims are found after their deaths to have had a heart condition, in most cases they did not show any symptoms and many would not have been considered candidates for further screening, advocates said. That's why the response must involve sharpening public understanding about heart attacks and their symptoms, ensuring schools and other youth facilities have an emergency response plan in place, and training more people in cardiopulmonary resuscitation, or CPR, and other life-saving techniques, they note.
"All too often, otherwise healthy young people die suddenly from sudden cardiac arrest," Pallone said from the football field. "Raising awareness about the causes of sudden cardiac arrest and ensuring schools are more prepared to deal with cardiac emergencies are the first steps in preventing these tragic deaths."
Pallone, who proposed similar legislation in 2015, said there are more than 1.5 million young people nationwide with conditions that could put them at risk for SCA. He was also joined Monday by Sherrod's grandmother, Razeenah Walker — who has joined him to support the measure in the past — and Lisa Yue, executive director of the Children's Cardiomyopathy Foundation, who founded the organization after losing two children to cardiomyopathy, the leading cause of SCA. While still considered rare, cardiomyopathy diagnoses have tripled since the organization launched in 2002, according to the website.
Deaths close to home
The issue has also been a priority for Diegnan for several years, who was motivated in part by the death of two youngsters in his district: Edison's Sherrod and Brandon James, a South Brunswick senior, who also died of SCA during a recreation-league basketball game in 2009. Both young men were eventually diagnosed with hypertrophic cardiomyopathy.
This led Diegnan to sponsor a measure that became Janet's Law, a 2012 act that requires all schools to have automatic defibrillators, and a bill to require statewide reporting of SCA, which was signed in 2013. A third measure, approved in 2015, requires that questions relating to cardiac health be included in annual physical exams for children under age 19.
(As a member of the state Assembly, last year Diegnan also sponsored a measure to require students who suffer a concussion to be evaluated by healthcare professionals before being allowed to return to the classroom or the field.)
Pallone's proposal, technically named the  Cardiomyopathy Health, Education, Awareness, Research and Training in Schools (HEARTS) Act of 2017, requires the federal secretary of Health and Human Services — a position that was held by former U.S. Sen. Tom Price, until he resigned last week after questions arose about his use of government resources — to work with officials at the federal Centers for Disease Control and Prevention and others, including healthcare providers, patient advocates, and education officials, to develop materials for a public education campaign about cardiomyopathy and SCA.
This group would have 18 months to compile this information, draft guidelines for defibrillator distribution in schools and other youth facilities, and recommend steps for organizations to create an effective emergency response plan to SCA incidents. Information would need to be distributed to state and local school and health officials, and posted online, within two-and-a-half years, according to the legislation. The bill provides $1 million annually between 2018 and 2022 for this work.
In addition, the CDC would have until 2020 to report to Congress to help "improve the understanding the prevalence and epidemiology of cardiomyopathy across the lifespan, from birth to adulthood," the bill states. A final report, with an analysis of the healthcare resources and cost involved, would be due by 2025.
This research is also to be used by the CDC to develop a risk assessment for students nationwide; the agency would then be charged with reaching out to these at-risk groups to encourage advanced screening. Finally, the bill calls on the National Institutes of Health to develop a diverse research agenda around SCA, cardiomyopathy, and other risk factors.
---
Story Credit: http://www.njspotlight.com/stories/17/10/02/rep-pallone-re-introduces-legislation-to-reduce-sudden-cardiac-death-in-students/