Raymore Woman Meets Medical Staff That Saved Her Life During Cardiac Arrest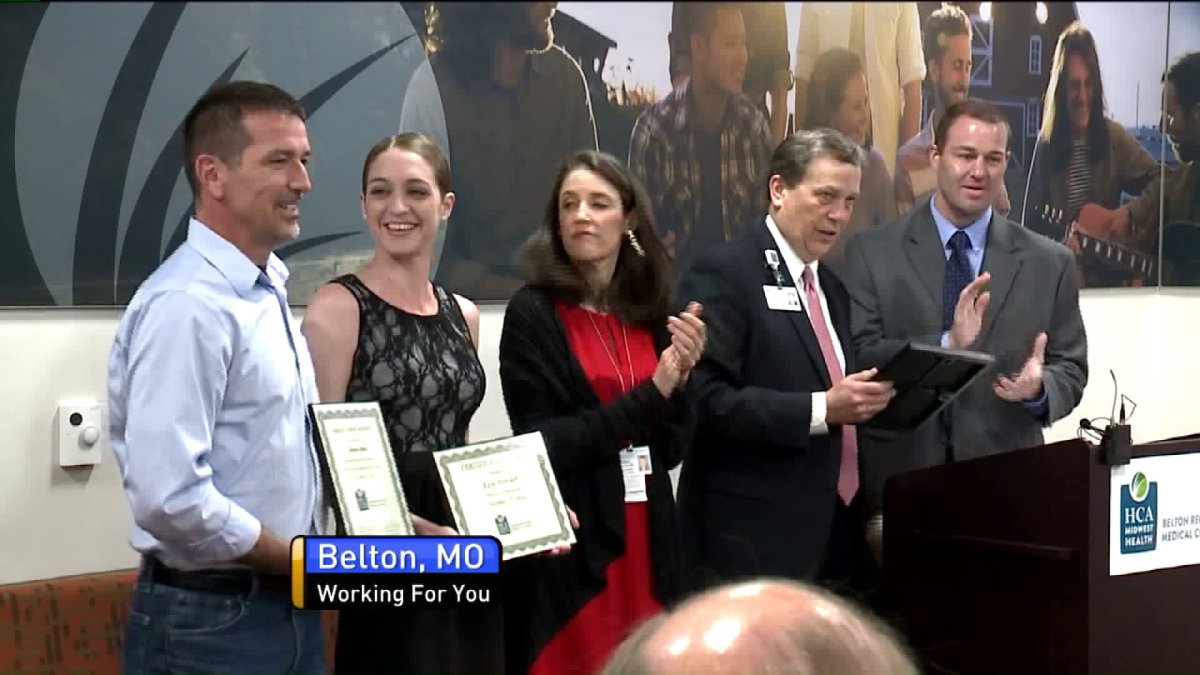 BELTON, Mo. -- It's an emotional afternoon for a Raymore woman. She's meeting for the first time the people who saved her life.
FOX 4's Kerri Stowell went to Belton Regional Medical Center to learn more.
Kayli Welvaert is happy, and most importantly, healthy.
It was a different story a short four months ago when the 29-year-old suffered cardiac arrest.
Today, Kayli met the team that saved her life, from 911 dispatchers to paramedics to doctors.
The hospital hosted the "Great Save" event, giving everyone involved in Kayli's recovery a chance to celebrate her life.
In December, dispatchers answered a frantic call from Kayli's boyfriend and instructed him in doing compressions until first responders arrived.
Paramedics revived her with CPR before rushing her to the hospital.
Kayli was released six days later and now says she's thankful for everyone who helped.
"You don't have to be old and you don't have to be sick to die. Pay attention if something doesn't feel right get it taken care of. For women, it's the number one killer. We get checked for a lot of things year after year, but we need to be checking our hearts too," she said.
Kayli said thanks to the work of the medical staff, she is alive and her little girl still has her mom.
"What a miracle and a blessing to be able to stand up here until like everyone if you guys in the face and tell you honestly thank you so much. My four-year-old, hadley, is why all of you can rest easy knowing she has her mom," she said.
Kayli believes she's lucky everything worked out the way it did. She's already returned to work.
---
Story Credit: http://fox4kc.com/2017/04/11/raymore-woman-meets-medical-staff-that-saved-her-life-during-cardiac-arrest/