Preventive Health Care Made Easy With Life Line Screening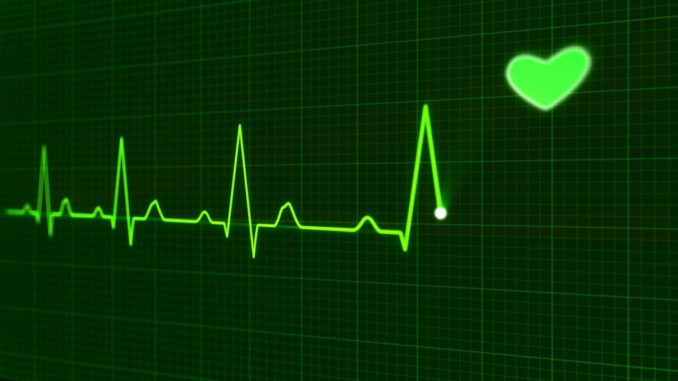 Most people are familiar with the concept of routine maintenance. If you own a car, for example, you likely take care to have it tuned up on a regular basis. After all, it was a major investment, and you rely on it a lot. When you think about it, though, don't you rely on your body even more? Like most people, you probably only visit the doctor for your annual checkup or when you're sick. Those visits do little or nothing to educate you about the current state of your heart health, however, and problems in that area are responsible for countless deaths every year.
Sobering Statistics About Heart Disease
Approximately 2.6 million people die in the U.S. every year, and seven out of 10 of those deaths are attributed to chronic diseases (1)–many of which can be prevented by placing an emphasis on preventive health care services. Some eye-opening statistics about heart disease include:
In 2011, around 787,000 people in the U.S. died from heart disease. This exceeds the number of deaths that are attributed to all types of cancer combined (2).
Every year, around 380,000 people in the U.S. die due to coronary heart disease (3)
Annually in the U.S., more than 720,000 heart attacks occur. Around 515,000 are first-time heart attacks while around 205,000 are second or subsequent (4).
The direct and indirect costs of heart disease are estimated to total around $320.1 billion per year (4).
Study Reveals Benefits of Vascular Screenings
Heart disease is the number-one killer of men and women in the U.S. Many times, it is precipitated by poor lifestyle choices and habits. Regardless of how or why it develops, early detection is crucial. Health care screenings have been available for years, but they are becoming more accessible thanks to companies like Life Line Screening. However, there has been some debate about their merits, as it has been suggested that only the "worried well" tend to undergo them.
However, a recent study (5) that was published in the Journal of Community Medicine and Health Education revealed that such screenings have many additional benefits beyond the more obvious ones. In particular, it revealed that those who undergo preventive screenings like those offered by Life Line Screening are more likely to modify their lifestyles or take other steps to improve their health following such screenings. The most interesting part of all is that this applies not just to those who receive worrisome news but to those who get clean bills of health.
The study assessed approximately 3,200 people who were receiving vascular screenings through Life Line Screening. The group was mostly comprised of women over the age of 50. It was split into two groups: People who were surveyed before undergoing a screening and people who were surveyed after. These individuals were then asked a series of questions about their current and future health goals and plans. Those who had undergone screenings exhibited much more motivation to modify their lifestyles than those who hadn't.
In the study, as mentioned previously, individuals whose results were healthy or normal were just as likely to modify their behavior after a screening as those whose results were abnormal or even critical. In the case of the latter two groups, those individuals were more likely to closely follow doctor's orders when they had received preventive screenings.
Benefits of Preventive Screenings
Some of the top benefits of preventive screenings, including vascular screenings, include:
The early identification of diseases and other problems
The identification of health risk factors that can then be used to inform doctors' decisions regarding patients' care
The ability to save valuable time and money by catching potential heart problems early and warding off serious heart disease later
Vascular Screening Options
A variety of screening tests are available to assess heart health. The ones that are used by companies like Life Line Screening include:
Limited Electrocardiograph – This fast, non-invasive screening is used to detect atrial fibrillation, which is otherwise known as irregular heartbeat. Early detection of this problem is valuable because it can lead to a host of serious health issues, including stroke, blood clots and heart failure.
Ultrasound – Sonography isn't just for getting a sneak peek at a new baby. In the context of heart health, it can deliver great results. For example, abdominal aortic aneurysm screenings and carotid artery disease screenings catch signs of serious heart problems quickly. Ankle-brachial index screenings are also available and can be used to assess the risk of peripheral arterial disease.
Finger-Stick Blood Screening – With a quick prick to the finger and a few drops of blood, much can be revealed about your underlying health. This fast and easy test can be used for high-sensitivity C-reactive protein screening, which assesses levels of C-reactive protein. CRP is often an indicator of heart health problems. Complete lipid panels that assess for cholesterol, including good cholesterol, or HDL, and bad cholesterol, or LDL. In turn, this information can reveal if a problem is brewing that can be brought under control with simple lifestyle changes.
Why Life Line Screening?
Based in Austin, Texas, and founded in 1993, Life Line Screening is revolutionizing the way in which we handle preventive health care. Since its founding, the company has completed more than 8 million screenings. Every screening that is provided by the company has been designed by doctors and other medical professionals. All screenings performed by Life Line Screening are handled by experienced health care professionals.
In most cases, little or no preparation is needed to complete a Life Line Screening test. Much of the time, results are available in a matter of minutes. Otherwise, they are typically mailed out within 15 days. Those who undergo these screenings are then given access to their results, which they can then share with their primary care physicians. Affordable and easy to do, Life Line Screening vascular screening tests not only detect potentially serious issues, but they appear to give people the motivation that they need to make positive lifestyle changes.
---
Sources
https://www.cdc.gov/chronicdisease/overview/index.htm
https://www.heart.org/idc/groups/ahamah-public/@wcm/@sop/@smd/documents/downloadable/ucm_470704.pdf
https://www.sciencedaily.com/releases/2013/12/131218171226.htm
https://www.theheartfoundation.org/heart-disease-facts/heart-disease-statistics
https://www.omicsonline.org/open-access/behavioral-impact-of-community-based-cardiovascular-screening-2161-0711-1000527.php?aid=89894
---
Story Credit: https://gazetteday.com/2017/09/preventive-health-care-made-easy-with-life-line-screening/