Prevention, Exercise Among Key Steps To Keep Your Heart Healthy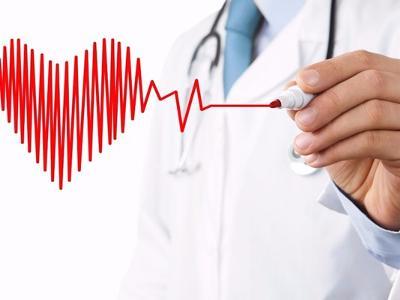 LITTLE ROCK, Ark. (KTHV) - In national and local news, two men recently died sudden deaths because of heart issues. Alan Thicke had a heart attack while playing hockey with is son and 26-year-old Jorre McMahan, Hampton High's Assistant Football Coach, was running drills with his team when he collapsed on the field. Both were seemingly unexpected tragedies that could have possibly been prevented.
Jorre McMahan's father reached out to THV11 saying he received his son's autopsy results and realized the information he learned could help others. He wanted to help save lives in honor of his son.
He said that last summer, Jorre learned he had high blood pressure and was given some medicine to treat it. That medicine caused him severe stomach pains which was likely why he decided to stop using it. Unfortunately, his heart health was more serious than he thought. Jorre's father said if his son had recognized the warning signs and obtained proper treatment, it could have saved his life.
Dr. Muhammad Waqas, a cardiologist with St. Vincent, said this is sadly a common story. Wagas said waiting until danger signs show up is very risky and we should all try to live a lifestyle that's heart healthy.
"Prevention is the cure. The most important piece is to lead a life that's healthy," Wagas said. "Eat well, eat healthy, exercise regularly, and those things in general will help prevent heart disease or heart attacks in the future."
He also said to never ignore risk factors and warning signs of heart complications. Some of those risk factors include shortness of breath, fatigue, high blood pressure and diabetes. Smoking and alcohol consumption can also contribute to heart issues.
Dr. Waqas said it's imperative to get regular screenings and never stop taking medications without consulting a doctor.
Story Credit: http://www.thv11.com/news/local/prevention-exercise-among-key-steps-to-keep-your-heart-healthy/370330130