Andrews Institute Keeps Pushing Envelope on Preparing for Athletic Emergencies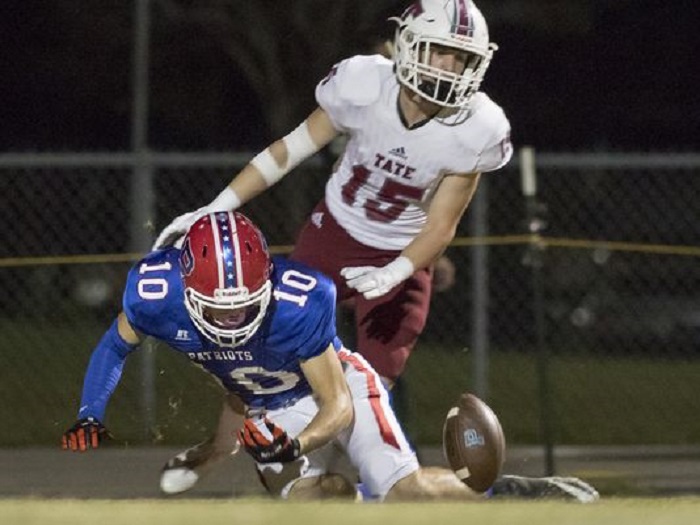 The whole point of this, of all the work that gets put in, is to save lives.
And in that pursuit, it is the precious few minutes after a medical emergency occurs during an athletic event that can make the difference between life or death. And it's something the team of doctors, athletic trainers and support staff at the Andrews Institute is constantly trying to improve on.
"When those things occur, you react quickly, and the action at the time of the event is critical," said Dr. Michael Milligan of the Andrews Institute. "To put that into perspective, every one minute you go without applying a defibrillator in that situation where a cardiac arrest occurs, the chance of survival goes down 10 percent.
"And that's what we're trying to be better at … those critical minutes. And that means being prepared."
It's a mission underscored by what happened to Pine Forest High football and basketball star Jaylen Clausell, who went into cardiac arrest while playing basketball on March 28.
Since it was a non-FHSAA event, the full-time athletic trainers provided to all area schools by the Andrews Institute weren't on scene, but some quick-thinking coaches helped save Clausell's life and he's since returned home from the Mayo Clinic in Jacksonville and is recovering.
"At the high school level, specifically, you see where being prepared is the key," Milligan said. "That means education."
To that point, it's continuing education and an upgraded Emergency Action Plan – EAP – that the Andrews Institute keeps pushing.
"Recently, we've had a renewed focus on trying to upgrade (the EAP) and make them in line with the gold standard of care," said Andrews Institute Sports Medicine Coordinator Kathleen McGraw, a former trainer at Tate, Northview and Central. "Make them in line with other components that are unified and similar across the spectrum. The whole function of (the EAP) is to have a pre-planned set of instructions or a blueprint for if an emergency were to occur."
Some of the steps include what seem like obvious fixes to some that are probably a little more complicated (and expensive) and might take some time to implement.
One easy thing that all schools can do is to have the EAP readily available throughout the school itself – imagine if you knew the difference in saving someone's life were to be making sure a copy of the EAP was placed outside of all of the locker rooms in Escambia and Santa Rosa counties.
You'd probably make sure the EAP ended up outside the locker room.
"Just placement," McGraw said. "Put it on the wall. Stop by and check it out before the season starts."
The education aspect of it might take some more planning but is equally as valuable – McGraw wants to talk EAP, which addresses any sort of medical emergency that might occur at an athletic event, with athletic directors and coaches.
"If I'm a trainer at Tate High, which is a large school, and I'm out on the football field and a campus incident occurs in the gym, that's a long way to go when minutes are crucial," she said. "With education, we hope we can get more people knowledge of what to do in that situation."
One other aspect of this is equipment – technology has advanced to the point where all trainers can carry Automated External Defibrillators on their person. Commonly known as "paddles," they are able to house the AED in a lunchbox-sized container.
"There have been incredible increases in technology to where it's not just a medical person that can use (an EAD)," McGraw said. "If you're a layperson, you can grab the device and follow the instructions and use it. It will prompt you as to what you need to do."
But preparation trumps everything – ask Milligan about what the biggest advancements have been over the last 20 years and he doesn't go straight to technology like you might guess.
"The biggest leaps have been made in how we prepare," he said. "And that's what all of this is about. Incidents of sudden cardiac death are still present, but our preparedness and how quick we take action in the time of the event is critical. That's where we're always trying to be better."
---
Story Credit: https://www.pnj.com/story/sports/high-school/2018/04/27/andrews-institute-keeps-pushing-envelope-preparing-athletic-emergencies/547852002/