Pitchside Heart Test Saves Teen Footballer's Life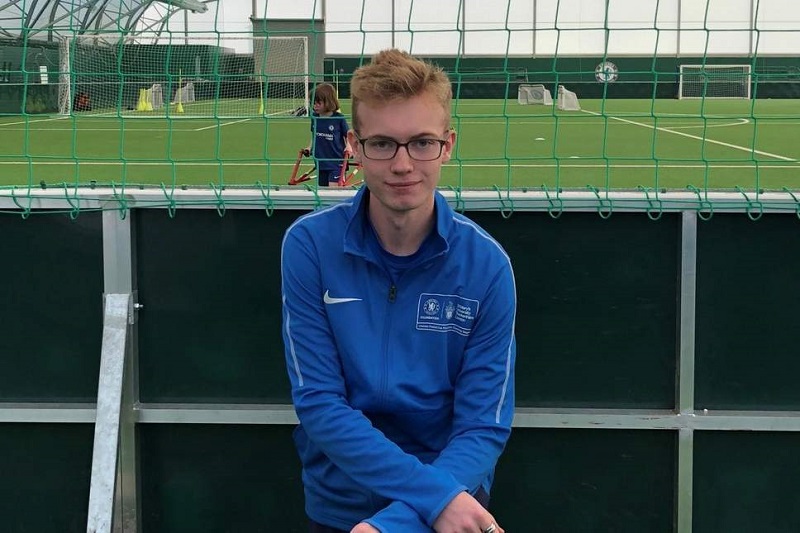 A teenage footballer's life was saved by a random pitchside medical test during a team training session.
Silas Woolway was told by doctors he was potentially just one match away from having a heart attack after his heart rate was monitored during a fitness session when he was 17.
It was discovered he had a resting rate of 140 beats per minute — more than twice that of his team-mates.
Specialists diagnosed him with dilated cardiomyopathy — a deadly condition which causes the heart muscle walls to become so thin it cannot pump blood around the body properly. His heart was working at 35 per cent of its capacity.
He had to give up his dream of playing competitive football but doctors have credited the test with saving his life.
Silas, now 19, was training with Hampton and Richmond's under-18s academy when the test was done in January 2017. Because he did not have any other symptoms, he thought nothing of it.
The teenager, from Twickenham, said: "I wasn't really very worried about it … but I told my parents and they booked a doctor's appointment the next day." Silas's father Colin said: "The specialist literally told Silas to sit down after taking his heart rate. He said he had to stop all physical activity."
Every week 12 people under the age of 35 in the UK die from an undiagnosed heart defect, according to Cardiac Risk in the Young (CRY). In 80 per cent of cases there are no symptoms.
Colin, a professional drummer who played in Suzi Quatro's band, is raising money for CRY, which offers free mobile heart defect screening. He has invited 100 professional drummers, from bands including Oasis, The Who and Level 42, to a gig and auction at the Hideaway club in Streatham on January 24.
Silas's heart has been repaired by medication but he still cannot play competitive sports. He is studying at St Mary's University and hopes to become a professional football coach.
---
Story Credit: https://www.standard.co.uk/news/health/pitchside-heart-test-saves-teen-footballers-life-from-possible-heart-attack-a4034196.html
---
Since you're here, we have a small favor to ask. Requests from schools and districts for our screening services are growing, which means that the need for funds to cover the cost of those services is also growing. We want to make our services available to those who request it and beyond, so you can see why we need your help. Safebeat heart screenings take a lot of time, money, and hard work to produce but we do it because we understand the value of a child's life, PRICELESS!
If everyone who reads this likes it and helps fund it, our future would be more secure. For as little as $1, you can support Safebeat and it only takes a minute. Make a contribution. -The SafeBeat Team