Performing CPR To The Bee Gees, Beyonce And Missy Elliot Could Save Lives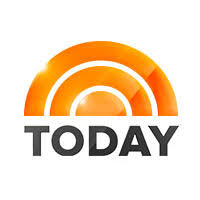 Safety first! With sweltering summer weather just around the corner, now is as good a time as ever to learn the basics of hands-only CPR — knowledge that could save the life of someone you know.
According to a recent study, more than 350,000 people in the U.S. suffer from cardiac arrest outside of the hospital each year and the survival rate could actually double if a bystander administers CPR. In a 2015 study published in the Journal of the American Medical Association, researchers found that chances for survival and minimizing brain damage are directly linked to how quickly CPR is administered after someone collapses.
"During the past decade, much focus has been drawn to increasing bystander CPR," according to the study. "Our findings suggest the possibility of improving outcomes by strengthening first-responder programs, in addition to increasing the number of bystanders who could then provide CPR, including those assisted by emergency dispatchers, and by improving EMS systems."
In other words, acting swiftly and knowledgeably is key. As Dr. Mehmet Oz explained in to Matt Lauer earlier this year, the first step that all bystanders should take when they see someone go into cardiac arrest is to call 911, then shake them to make sure they're still breathing. Then, place one hand over their chest with the fingers pointing across the body from left to right with the other hand on top for support. Each compression should be about two inches, according to Dr. Oz.
Just as importantly, the standard rate at which CPR should be administered is a steady 100 beats per minute. An old rule of thumb has always been to compress to the tempo of the Bee Gee's "Stayin' Alive."
Here, we've compiled a more extensive list of songs that run the gamut from classics to modern hits, all humming along at 100 beats per minute.
So be safe, be aware and be ready to lend a helping hand (or two) with this handy playlist.
"Stayin' Alive" - Bee Gees
"Dancing Queen" - ABBA
"Cecilia" - Simon & Garfunkel
"Hard To Handle" - The Black Crowes
"Sweet Home Alabama" - Lynyrd Skynyrd
"Rock Your Body" - Justin Timberlake
"I Will Survive" - Gloria Gaynor
"MMMBop" - Single Version. Hanson
"Gives You Hell" - The All-American Rejects
"History of Rap" - Jimmy Fallon, Justin Timberlake
"Girls Just Want to Have Fun" - Cyndi Lauper
"Crazy in Love" - Beyonce, Jay Z
"Just Dance" - Lady Gaga, Colby O'Donis
"Something Just Like This" - The Chainsmokers, Coldplay
"Rumour Has It" - Adele
"Sorry" - Justin Bieber
"Rock This Town" - Stray Cats
"Fly" - Sugar Ray
"Hips Don't Lie" - Shakira
"Work It" - Missy Elliott
"What's Going On" - Marvin Gaye
"Suddenly I See" - KT Tunstall
"Crazy" - Gnarls Barkley
"Spirit In the Sky" - Norman Greenbaum
"Man in the Mirror" - Michael Jackson
"One Week" - Barenaked Ladies
"Another Brick in the Wall" - Pink Floyd
The full list of songs can be found here.
---
Story Credit: http://www.today.com/health/here-s-ultimate-list-songs-help-you-perform-cpr-t112073