Outcomes For Long QT Syndrome Patients Treated At Specialty Center Are Better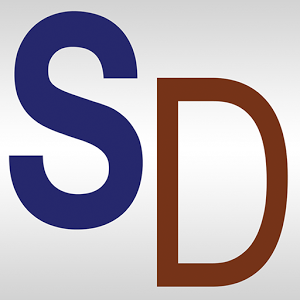 Sudden cardiac death, and episodes of fainting and seizures from long QT syndrome are significantly lower than previously thought when patients are diagnosed and treated at a specialty center dedicated to the treatment of genetic heart rhythm diseases, according to Mayo Clinic research published in the Journal of the American College of Cardiology. This is one of the largest studies of long QT syndrome patients -- people who have an inherited heart rhythm condition that can potentially cause fast and chaotic heartbeats -- evaluated and treated at a single center to analyze these outcomes.
Results come from a retrospective study of 606 patients with long QT syndrome evaluated at Mayo Clinic's Genetic Heart Rhythm Clinic from January 1999 to December 2015 and followed for an average of seven years. Patients' health records were analyzed to note how many experienced symptoms or died despite receiving treatment.
Researchers report that, despite a comparatively lower use of implantable defibrillators and a philosophy of shared decision-making that enables patients to remain active, only 50 patients experienced breakthrough cardiac events. These events are fainting or seizures, aborted cardiac arrest, appropriate implantable cardioverter defibrillator shocks, and sudden cardiac death. Of the 50 patients, two patients experienced sudden cardiac death, and three required a heart transplant. Overall, 92 percent of patients did not experience symptoms after they were treated for long QT syndrome, and results show the overall chance of sudden cardiac death was low.
"Although long QT syndrome is a potentially lethal syndrome, when it is recognized and treated, sudden death should almost never happen," says senior author Michael Ackerman, M.D., Ph.D., director of Mayo Clinic's Long QT Syndrome/Genetic Heart Rhythm Clinic. "The expectation needs to shift from merely preventing sudden death to enabling these patients and their families to live and thrive despite the diagnosis. Hopefully, the results of this study should be reassuring and encouraging to these families who live with long QT syndrome."
Though estimates suggest that long QT syndrome occurs in only 1 of every 2,000 people, it is one of the common causes of sudden cardiac death. "Because the disease is rare, it is challenging to study its outcomes," says Ram Rohatgi, M.D., first author and Mayo Clinic pediatric cardiology fellow. "Therefore, most of the previous studies had to combine data from multiple institutions, and there could be variations in how patients were evaluated and treated at each center."
In addition, researchers found that these patients studied, compared to previous studies, had fewer symptoms before diagnosis. Researchers believe this may reflect the changing landscape for patients with long QT syndrome, potentially signaling that more patients may be diagnosed earlier due to availability of genetic testing and familial screening. "We think this early recognition of the diagnosis could be leading to earlier treatment and improved outcomes," Dr. Rohatgi says.
---
Journal Reference:
Peter J. Schwartz, Federica Dagradi, Silvia Castelletti. Evolution in Managing Long QT Syndrome. Journal of the American College of Cardiology, 2017; 70 (4): 463 DOI: 10.1016/j.jacc.2017.06.004
---
Story Credit: https://www.sciencedaily.com/releases/2017/07/170717151254.htm