Our Opinion: In Sports, Safety First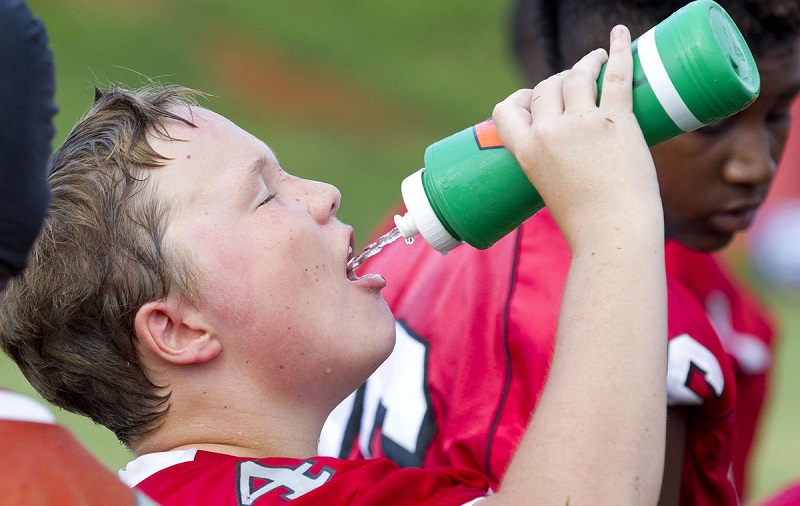 "Fall" sports are just around the corner, which means high school coaches and athletics directors should be thinking not just about W's but three H's:
Hearts, heads and heat.
Sudden cardiac arrest is the leading cause of death among young athletes, medical experts say, and it usually occurs during training or competition.
It's rare, but it does happen to someone every few years in Guilford County, likely as a result of a previously undetected heart defect or abnormality. That's one reason why a medical exam is required before participation in sports. Warning signs include fainting, shortness of breath, chest pain or a family history of unexplained deaths before age 50, according to the Mayo Clinic.
Head injuries are less likely to cause sudden death but can lead to long-term effects. Football players have been studied the most, but there are concerns about soccer players, too.
A new study was published in the Journal of the American Medical Association Tuesday. It found that in brains of deceased football players donated for research, nearly all showed signs of chronic traumatic encephalopathy, or damage caused by traumatic injuries. The sample came from former college and professional players and from a few who only played in high school or earlier.
This wouldn't surprise researchers at Wake Forest Baptist Medical Center who published their own study in June. They looked only at youth football players, using helmet sensors to measure head impacts.
They found that the severity of impacts increased as players progressed from 11 to 12 to 13 years old. They also noted that, while players sustained more impacts during practices, the number of "high-magnitude" impacts was greater in games.
This and other studies, the researchers wrote, should guide "evidence-based intervention efforts, such as changes in practice structure and game rules, to reduce the number of high-magnitude impacts, impact frequency and the total number of impacts with the ultimate goal of improving safety in youth football."
The National Federation of State High School Associations partnered with the federal Centers for Disease Control to produce an online course for coaches and others about concussions. It emphasizes that coaches must know how to recognize the signs and symptoms of concussion and respond appropriately. Affected athletes should complete a recovery process before they resume sports activity.
Parents should consider carefully whether to even allow their sons to play football. If they do, they should observe them daily for signs of head injury.
Finally, it's hot. Vigorous outdoor physical activity in this weather can be literally exhausting. Coaches must make sure that athletes stay hydrated and watch for danger signs. Heat stroke can be deadly.
Sports are good for young people. Exercise strengthens their bodies, practice requires discipline, competition builds confidence, and teamwork teaches social skills. But everyone has limits, whether they're innate or environmentally induced.
A young person can have a hidden heart problem. He may take a hard blow to the head. It may be too hot for her to run five miles. In each case, health and safety must come first.
---
Story Credit: http://www.greensboro.com/opinion/n_and_r_editorials/our-opinion-in-sports-safety-first/article_ce6e4a48-9cad-54fe-8359-c6c2a0778309.html