Ohio Nurse Saves Student from Sudden Cardiac Arrest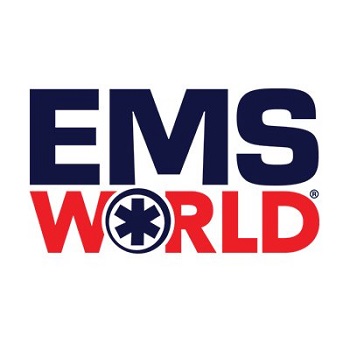 June 05—A high school track coach in Ohio sprung into action when a champion discus and shotput thrower collapsed during a regional championship meet, saving the day with a cool head and portable defibrillator.
As reported by the Toledo Blade, Angie Knannlein-Rahman is both the throwing coach at Central Catholic High and an ICU nurse at Mercy Health St. Charles Hospital. When Northwestern (Springfield) junior throwing champion Adam Riedinger was getting ready to throw, he collapsed on the track.
Knannlein-Rahmann charged into action, following the prescribed life-saving actions by providing chest compression and mouth-to-mouth until Riedinger finally came to. Moments later he was on a gurney being loaded on to an ambulance, where he was treated for a cardiac arrest.
Days later, Riedinger—who captured both the discus and shot put titles at the regional meet—celebrated the role she played in saving his life at the state meet.
"It was awesome to see her and hug her and thank her for saving me," Riedinger told the Blade. "If I'd been at home, I wouldn't have survived, so it's good that it happened there. Very thankful for that."
So was Knannlein-Rahmann, who fulfilled a lifelong goal of saving someone during a sudden cardiac attack. Per the Blade, the drive to help someone like Riedinger was born more than two decades ago after Knannlein-Rahmann witnessed one of her close friends die on the pavement because she didn't know how to save her.
Now that's an afterthought, as Knannlein-Rahmann proved under challenging conditions.
"Out on the cement, it didn't feel under control at all," she said. "It was amazing to improvise like that."
Source
McClatchy
USA Today
---
Story Credit: https://www.emsworld.com/news/220590/ohio-nurse-saves-student-sudden-cardiac-arrest