Obesity Growing Among Young People, According to Kent Expert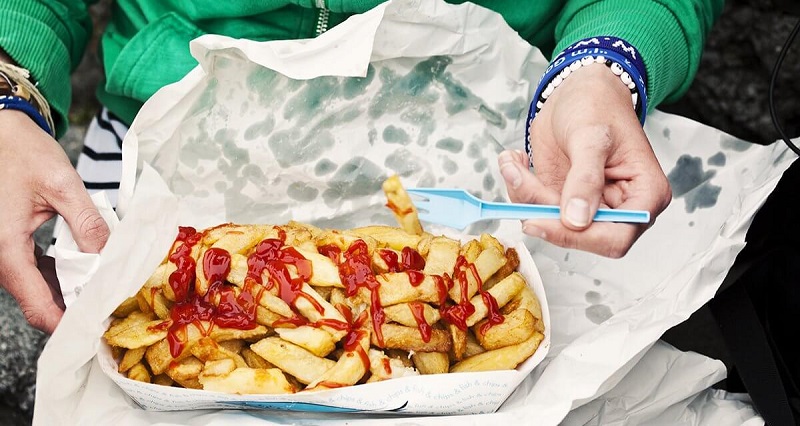 A data expert at The University of Kent has played a key role in new research revealing increases in childhood and adolescent obesity over the last four decades.
Dr James Bentham of the University of Kent's School of Mathematics, Statistics and Actuarial Science, has collected data, in conjunction with the World Health Organisation and Imperial College London, analysing weight and height measurements from nearly 130 million people aged over five: the largest number of participants ever involved in an epidemiological study. Dr Bentham is a Lecturer in Statistics who specialises in studying the intersection between data science and public health, applying sophisticated algorithms to large datasets. I caught up with Dr Bentham to ask him a few questions about his research and ask what this might mean for the future.
How much has obesity changed worldwide over the last four decades?
In most of the world there was very little child/adolescent obesity in 1975. In most countries less than 1% of children were obese, although rates were already over 5% in the USA. Since then, rates have risen across the world, the highest rates now are more than one-third of children obese in Nauru. Over the last 40 years, obesity rates in the world's children and adolescents has increased from less than 1% (equivalent to five million girls and six million boys) in 1975 to nearly 6% in girls (50 million) and nearly 8% in boys (74 million) in 2016. Combined, the number of obese 5 to 19-year-olds rose more than tenfold globally, from 11 million in 1975 to 124 million in 2016. An additional 213 million were overweight in 2016 but fell below the threshold for obesity.
Your research has shown that, if current trends continue, more children and adolescents will be obese, than any other weight classification, by 2022. Is there a cause or a reason for this?
Our paper makes estimates but doesn't look into the reasons for this increase. However, other researchers have found a clear link between nutrition and obesity, and between a lack of physical activity and obesity.
What health implications can obesity impose?
This is an important and worrying issue. Obesity is an extreme condition, which is likely to lead to severe health complications such as heart disease, stroke and diabetes relatively early in life. Being overweight increases the risk of these conditions, but obesity increases them dramatically. The levels of obesity in wealthy countries appears to have stabilised, but at unacceptably high levels, with obesity in low and middle-income countries increasing quickly.
Something (Or someone) must be responsible for this. Who is to blame?
We don't ascribe blame to anyone, but all of those groups have a responsibility to help their children live more healthy lives. But sadly, this is likely to remain an important issue for the near future, given the high levels of obesity in wealthy countries, and the steep rises in low and middle-income countries.
What can we do to stop this?
The simple answer is that children need to eat more healthily and do more exercise. However, this isn't easy to do in practice. One possibility is to introduce taxation on unhealthy foods and drinks – in tandem with subsidies or vouchers for healthy options. A ban on advertising these types of foods and drinks could also be useful. Encouragement (including financial help) to do more sport and other exercise would also be helpful.
---
Story Credit: http://www.inquirelive.co.uk/news/obesity-growing-among-young-people-according-kent-expert/