New Guidelines Aim to Prevent Sudden Cardiac Death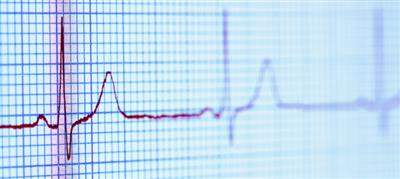 By AMERICAN HEART ASSOCIATION NEWS
It's hard to predict sudden cardiac arrest. For people whose heart unexpectedly stops beating, roughly half didn't have any earlier symptoms.
New guidelines issued Monday by the American Heart Association, American College of Cardiology and Heart Rhythm Society may help doctors better identify people at risk for having and dying from cardiac arrest.
Cardiac electrophysiologist Sana M. Al-Khatib, M.D., chair of the group that wrote the guidelines, said the new recommendations give doctors a blueprint for how to diagnose and treat people at increased risk for cardiac arrest due to ventricular arrhythmias — abnormal heart rhythms that occur in the lower chambers of the heart.
"It is critically important to identify patients at an increased risk of sudden cardiac arrest and to promptly offer them highly effective therapies to reduce that risk," said Al-Khatib, co-director of the Duke Center for the Prevention of Sudden Cardiac Death at Duke University in Durham, North Carolina.
Ventricular arrhythmias can result from heart muscle damage from a heart attack or cardiomyopathy, or can occur in patients with hearts that appear structurally normal.
One treatment option proposed in the new guidelines is an implantable cardioverter defibrillator, a battery-powered device placed under the skin that tracks the heart rhythm and delivers an electric shock when it detects a dangerously fast heart rhythm. Medications such as antiarrhythmic drugs can help control abnormal heart rhythms.
Each year, more than 350,000 Americans have a cardiac arrest outside a hospital. Only about one in 10 survives.
A patient's genetic data might also be valuable, according to the guidelines. Since the last set of guidelines were issued in 2006, there's been a growing interest in genetic testing and what it can tell doctors about a person's predisposition to certain conditions, including sudden cardiac death.
According to the guidelines, genetic testing may be especially important for people younger than 40 without structural heart damage who experience an unexplained sudden cardiac arrest, a near-drowning event or fainting related to exertion.
But genetic testing can be expensive and isn't appropriate for all patients with ventricular arrhythmias.
In general, genetic testing is most useful if the results would play a role in determining the best treatment for a patient, said Mark Link, M.D., a cardiac electrophysiologist at UT Southwestern Medical Center in Dallas. Depending on the results, a patient's children may also be tested for the gene variant, said Link, who was not involved in writing the new guidelines.
Yet even when there is no treatment for a particular condition, Link said genetic testing may still make it possible to prevent sudden cardiac death. For example, people with hypertrophic cardiomyopathy may choose to have their children tested because sports activities may need to be limited, Link said.
But overall, he said, "genetic testing doesn't offer much for risk stratification and treatment guidance for most diseases, with the exception of long QT syndrome."
Patients interested in genetic testing should first undergo genetic counseling to discuss the health, financial and emotional implications of the tests and their potential results, Al-Khatib said.
AHA guidelines offer best practices for health care providers across the nation, based on the latest scientific evidence. The new guidelines for ventricular arrhythmias appear in the journal Circulation.
---
Story Credit: http://www.beloitdailynews.com/article/20171030/AP/310309824